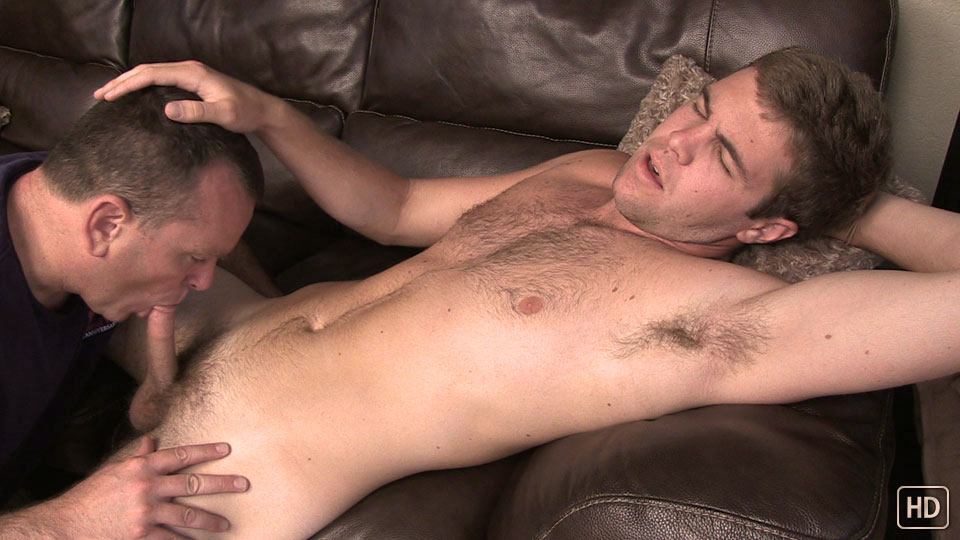 Watch the full scene:
Join Now!
Wes, the hairy, horny college dude is back and this time taking things up a notch, getting his cock sucked by a guy for the first time.
One of the things I love about Wes is that his dick is ready to go as soon as the cameras start rolling. This time is no exception. After barely starting to rub his crotch I could feel him getting stiff. By the time his zipper came down out popped his already rigid cock.
As soon as my lips were wrapped around it, Wes started moaning and grabbing my head to push it down balls deep. My guess is that his girlfriends probably aren't able to take it all the way down.
I got Wes up on his knees to lick his furry hole and that's when he nearly crawled off the back of the couch in ecstasy.
"Fuck, yeah!" he kept repeating. Wes was clearly in heaven.
He stood up, grabbed my head again and started fucking my mouth. Eventually letting go to throw his arms up over his head and plunging his cock down my throat.
Back on the couch, Wes was getting really close to busting. He suddenly got a surprised look on his face, as if the cumshot had snuck up on him. He pushed me back and let loose a dripping mess of cum onto his stomach and pubes.
And just wait to see his face as I went back down to suck on him after he cums!