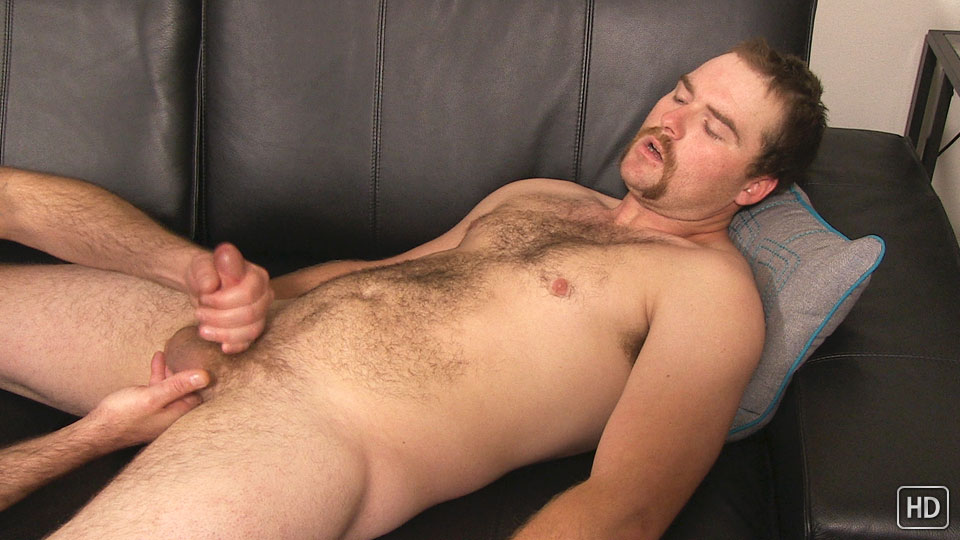 Watch the full scene:
Join Now!
There was something in Raleigh's swagger that caught my eye when I saw him at one of the Big Box stores. A little rough around the edges, maybe I was craving some blue collar dick. He was hanging out in the video game area, so I decided to swing by and strike up a conversation. At first, he came across as completely unapproachable.
It wasn't until we just happened (wink wink) to bump into each other in the parking lot that we got to talking. He said that he works doing construction for a living. I told him that I shoot porn. And that's when Raleigh's eyes lit up.
"Seriously?" he asked. "Dude, I would love to do that."
A couple days later, Raleigh showed up at the studio to make his debut. And was he ever ready for it. No sooner had he unzipped his pants than out popped a throbbing boner from his boxer shorts, already with a bead of precum on the tip.
Even though he described himself as, "very straight," there was definitely some tension in the room as he undressed that seemed to be somewhere between daring me and inviting me to grab his cock. I took a chance and reached up to rub in the glistening glob of precum he kept playing with. Raleigh responded by rolling back his head in appreciation.
This went on with him tempting me to join in; bending over to spread his ass cheeks and tap-tap-tapping his cock on the couch. It was all that was needed to get another grab as he was getting ready to finish off. I lubed his dick up and started working him up to the money shot.
Raleigh told me ahead of time that he'd jerked off the night before; I'm guessing in anticipation of the shoot. Even though he had, it didn't seem to matter because the load was massive. After closing his eyes while I was stroking him, Raleigh suddenly looked down at his cock and started shooting cum all over the place while moaning loudly.
Tags: Helping Hand, Big Cumshot, Hairy, Stocky/Husky