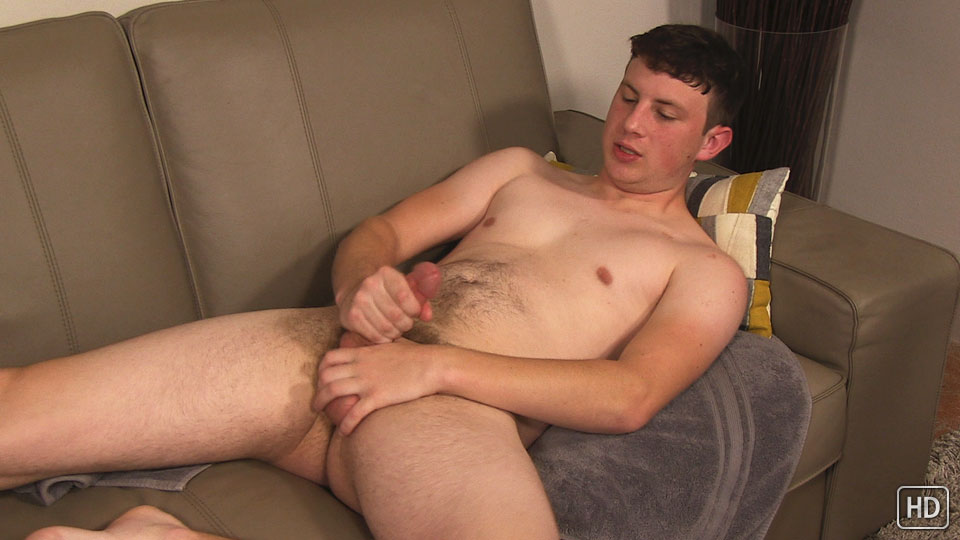 Watch the full scene:
Join Now!
A while back, Oliver thought it'd be fun to do a live cam show. If you happened to tune in, you saw how it all played out real time. But for those of you who missed it, all the highlights from his 3 hour show are edited down to two 30-ish minute videos.
Something about being live on webcam seems to bring out the wilder side of the guys. This time was no exception. Oliver was so excited about being able to interact with some of his fans that before long he started telling a story from high school about his first experience with a guy; something that he'd never revealed to anyone (including me!)
I pulled out a few toys to see if anything caught his attention. The giant dildo got some laughs, but wasn't going to happen. When Oliver got his hands on a little butt plug, though, and with a little encouragement from the audience, he decided on the spot to gave it a try.
"Wow! That is a new sensation," he exclaimed.
Turned out that the Fleshlight was another new one for him. And he took full advantage of it, jumping up on his knees to fuck it every which way he could think of.
After the build up of jerking his cock for so long, Oliver went for the money shot. And as always it was intense. He'd been saving up for 2 days ahead of time and the load sprayed across his stomach. That is, until he reached down, gave it a good rub and licked it off his hand.
Afterward, it was off to the shower to clean up and give a few personal thanks for watching.
Tags: Fleshlight, Anal toys, Behind-the-Scenes