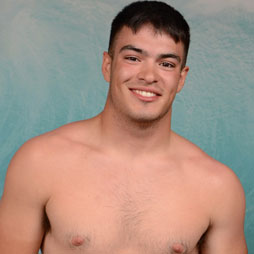 Age: 19
Height: 6'
Weight: 187
Shoe: 10 1/2
Cock: 6" x 5"
Orientation: Straight
Wowsers. Okay, I might be a little biased since he looks strikingly similar to my ex, but Nevin really blew my mind when we met. Like, it was hard for me to focus on holding the camera steady.
On top of being smokin' hot, Nevin is one of the nicest guys, and, even better, likes to show off his stuff. A triple whammy in my book.
Needless to say, I'm hoping he'll be coming back for some (ahem) "intimate" scenes.
Tags: Hairy
Videos
Photos
Bonus Scenes