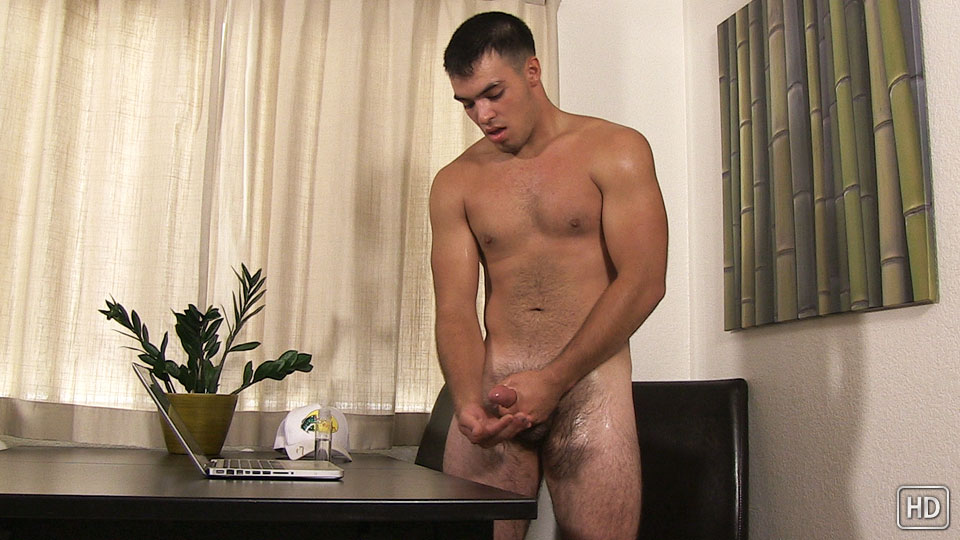 Watch the full scene:
Join Now!
As "open" as the guys in the barracks are with each other about beating off, every once in a while I get a call asking if it'd be okay if they can swing by to watch some porn and get a nut. There might be a couple cameras pointed at them, but at least there's no worry about a roommate walking in.
This time, it was Nevin who wanted to rub one out away from the confines of base. This was actually from a while ago-- last summer, I think, just based on how much Nevin was covered in sweat once he dropped trou' and started stroking. And if you've seen any of his previous scenes, you know how "into it" he can get.
I don't give the guys much direction (if any at all) for the "qwicky's" and there usually ends up being a surprise or two, letting the guys do their own thing. At the last second, Nevin couldn't decide where to cum, so he pumped it out into his hand... and then gave a gooey close-up with it dripping between his fingers.