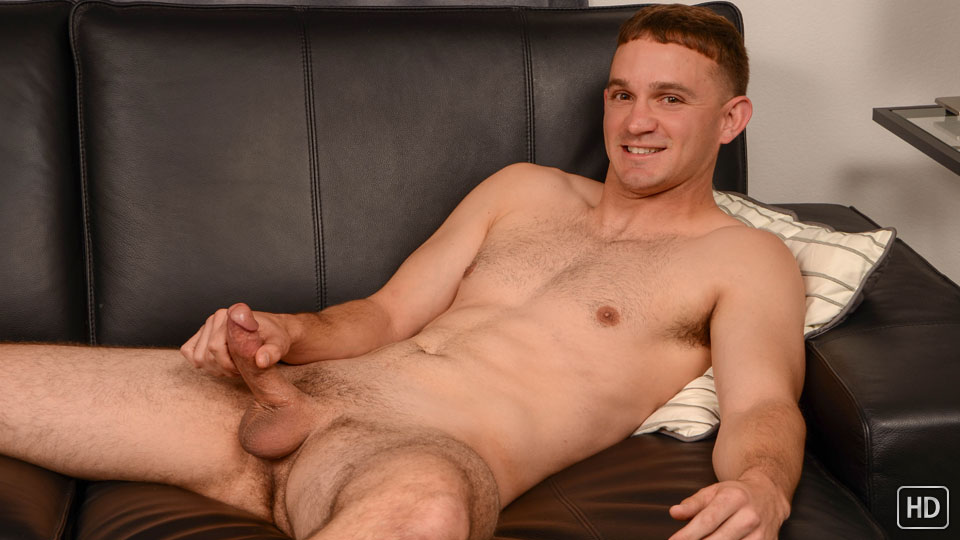 Watch the full scene:
Join Now!
Gavin is a 25 y/o southern boy who got in touch somewhat randomly, or so it seemed, wanting to give porn a shot. When we met, it turned out that one of his best friends had come in for a shoot a few months ago and steered Gavin over my way after telling him about it. (His buddy's shoot isn't up on the site yet.)
Gavin showed up a little nervous at first, but warmed up pretty quickly. It probably helped that he'd saved up a 4-5 day load and was ready to rub one out. He normally jacks off about every day or so, and said the last time he did he got caught by his roommate.
"He walked in on me in the bathroom," Gavin explained. "Then he was horny too, so we pulled out some porn and jacked off together."
Gotta love the bond between military guys.
When Gavin took his shirt off, I have to admit I was a little surprised at his tight bod. Not to mention when his jeans came off and out popped a 7-inch dick that stood at full attention the moment Gavin started stroking. It looked even bigger on his 5' 10" frame.
Toward the end of the shoot, Gavin hadn't just warmed up to the cameras, but seemed to be having fun showing off. When he got the go-ahead to bust, he slowly thrust his hips into his fist with his legs spread wide open. "It's almost there. Just a little bit more," he said with a smirk, right before covering his abs with thick streams of cum.
Tags: Hairy