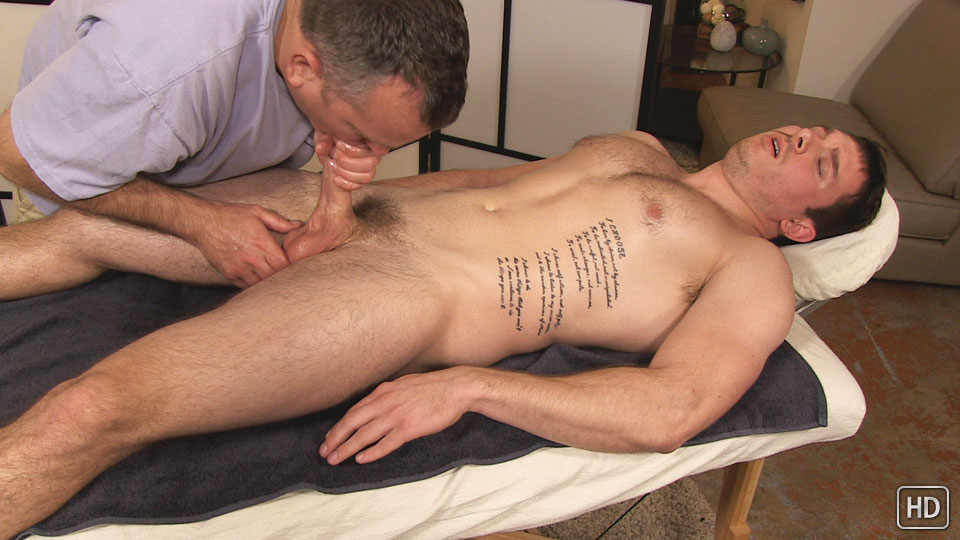 Watch the full scene:
Join Now!
Some guys take a while to come around to the idea of letting another guy help get them off. For Kent, it took a few weeks for him to come back and get a happy-ending massage the first time. Deciding to come back to get sucked off took another year. Alas, an unexpected money crunch helped make up his mind for him.
In the year he'd been MIA, Kent had moved back home to the midwest and found himself back in San Diego, living the So Cal life, going to college, and chasing girls with a vengeance. Knowing his upcoming shoot was going to be a pretty big mental leap, though, he took to saving up for a few days ahead of time.
He probably built it up in his head even more than he should have; Kent was nervous, for sure. It took him a few minutes to relax once we got started. I even left some porn playing in the background which his eyes were glued to... at first.
As my lips were wrapped around his cock, Kent's facial expression quickly went from one of deer-in-the-headlights to disbelief at how good it felt and looking like he was about to bust too soon. He even gave a subtle tap on my leg at one point because he WAS going to cum too soon! For all the girls he's been hooking up with, apparently getting head from a guy was a lot better than he'd expected.
I have to admit, it was kind of wicked fun keeping Kent on the edge for a while. His panting and moaning definitely let me know he was close. And when I could feel he'd reached the point of no return, I pulled off from sucking him and within seconds Kent was spurting his load onto his pubes and stomach.