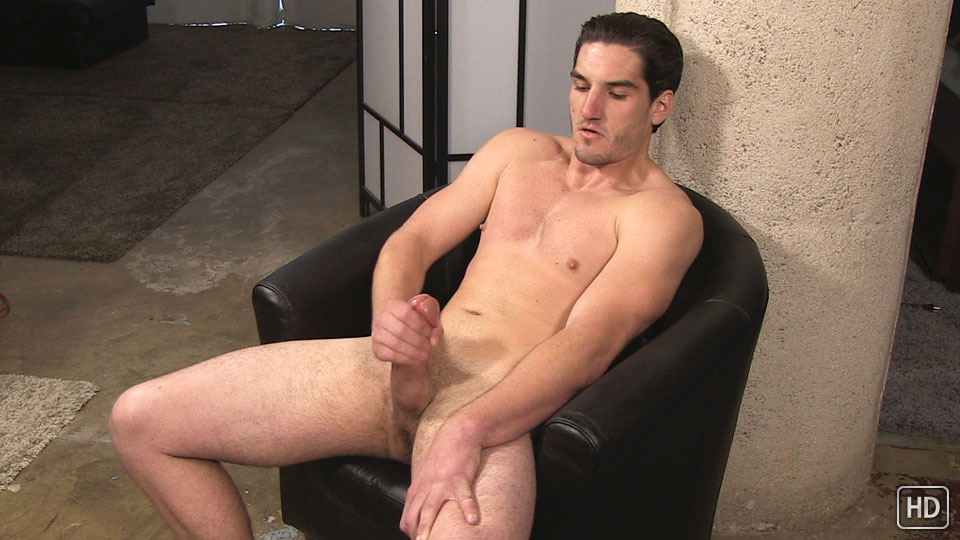 Watch the full scene:
Join Now!
Remember Brock? When we first met and I'd given him a card about doing porn, he was a little on the fence about shedding his clothes for the world to see. He came by the studio, though, to talk about it and get a few pics taken.
It was pretty hot seeing how quickly he got himself hard. But not too surprising since he hadn't busted a nut in a few days and was extra horny. It seemed a shame to let him walk out with blue balls so I set up the cameras and let him go at it.
As undecided as Brock was about doing porn, and considering how nervous he was getting naked on camera for the first time (remember this preceded his other shoots), it almost looked like he'd done some homework on how to make a hot jerk-off video.
Seeing Brock's beer-can-thick dick, there was no way the measuring tape couldn't come out for the "official measurement." At 6 1/2 inches around, I was floored. Brock grinned proudly when I told him it's the thickest one I'd ever seen.
Hearing that must have given him the confidence boost he needed to finish with great fanfare. Brock lubed up, looked right in the camera and proceeded to splatter his stomach with a well-deserved load.
Tags: Qwicky