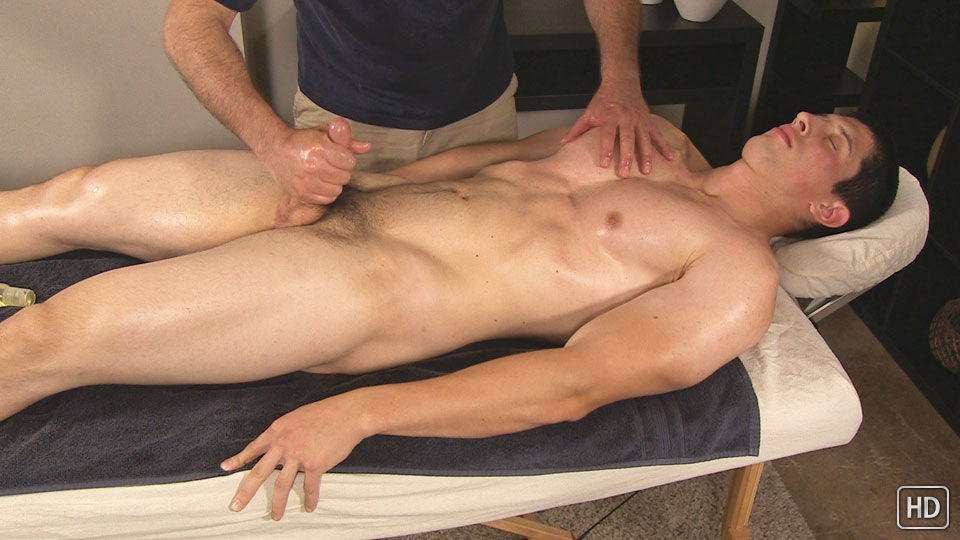 Watch the full scene:
Join Now!
It had been several months since I'd heard from Robert, so I naturally assumed he wasn't interested in coming back for a happy-ending massage. Of course, I'd mentioned it the last time he was over. His response at the time didn't sound too promising, either.
Imagine my surprise when he sent a text message, recently, asking if he could do another shoot. He gamely agreed to a rubdown, but seemed pretty edgy when he showed up at the studio. As we got to talking, he said that not only had he never done anything with a guy before, he'd also never gotten a happy-ending and didn't know what to expect on either fronts. I assured him that it didn't take a whole lot on his part -- just lay down, close his eyes and enjoy the ride.
It was great to see he'd stopped "trimming" his pubes and even better to hear that he hadn't busted a nut in four days. It actually made me wonder if that's what instigated him getting in touch. Horned up 21-year-old str8 dude with the prospect of making some cash? My speciality! (wink)
I'd forgotten what a leaker Robert was. There seemed to be no end to the pre-cum. And as hard as he had to work to get himself up to the finish line in his solo videos, the exact opposite happened this time. As soon as his cock was getting stroked for more than a few seconds, his whole body suddenly clenched up and he whispered, "It's coming." Talk about a hair trigger.
So, I took it slow and enjoyed oiling up his beefy body and teasing his dick with several passes of my hands by his throbbing rod. Probably needless to say, it didn't take long to get Robert up to the edge for the grand finale. And, boy, was it grand! Robert gripped the sides of the massage table and squirted thick streams up cum all the way up his chest while panting heavily.
Tags: Big Cumshot, Muscular, Massage