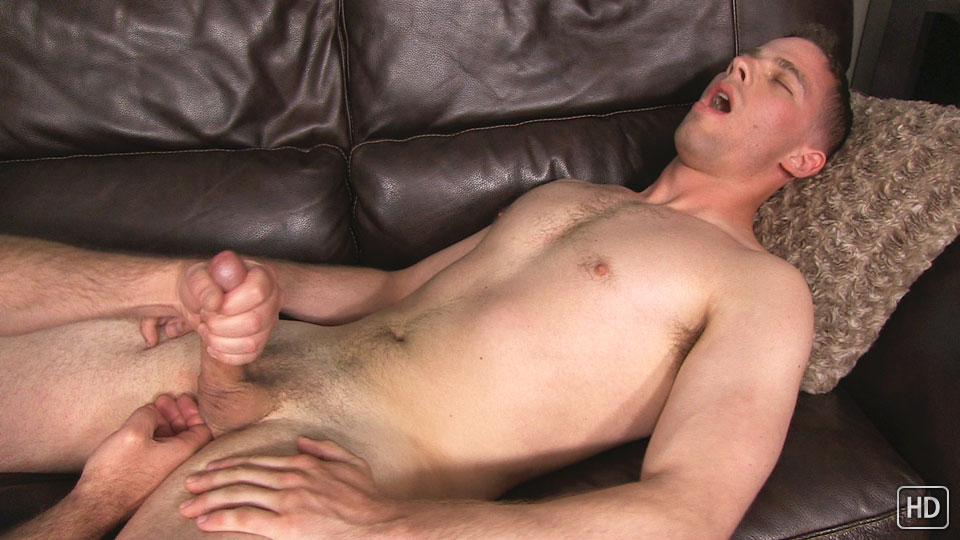 Watch the full scene:
Join Now!
You might remember Gavin from a while back. Well, Ken is his buddy who had originally come over and eventually talked Gavin into taking the leap into doing porn. Both were active duty military at the time and Ken wanted me to hold onto his video until after he'd gotten out (for some reason it wasn't a big deal to Gavin).
At the time, Ken was 23 y/o and, when I saw an ad he'd posted looking for a girl to hook up with, I hit him up about doing porn. He jumped at the chance, saying that he'd wanted to give it a try for years. And I'd say he was more than excited once he showed up.
Granted, he'd saved up for a couple of days which is quite a task for a guy who normally jacks off 4-5 times a day. But as soon as Ken unzipped his jeans, his cock was already getting hard and dripping with precum while we were shooting his photos.
The leaking didn't stop there. Once the video cameras were fired up, Ken was clearly tapping into his exhibitionist side. He worked a bead of precum, gave it a few rubs onto the tip of his cock and then brought his fingers up to his mouth to give it a taste.
With a guy like Ken who was so turned on, it seemed evident that he wouldn't mind taking things a step further than jacking off on camera. It was about time to get the "official measurement" on his thick 7-incher. When I gave it a little extra grab, Ken's mouth fell open and his head rolled back. I asked if he wanted me to help him finish. His reply was short and sweet.
"If you want to."
After lubing up his dick, Ken was ready to blow in practically no time at all. But the quick build-up was priceless as he writhed on the couch, quietly moaning, "Fuck, yeah" a few times until unloading a thick stream of cum onto his pubes.
Tags: Helping Hand