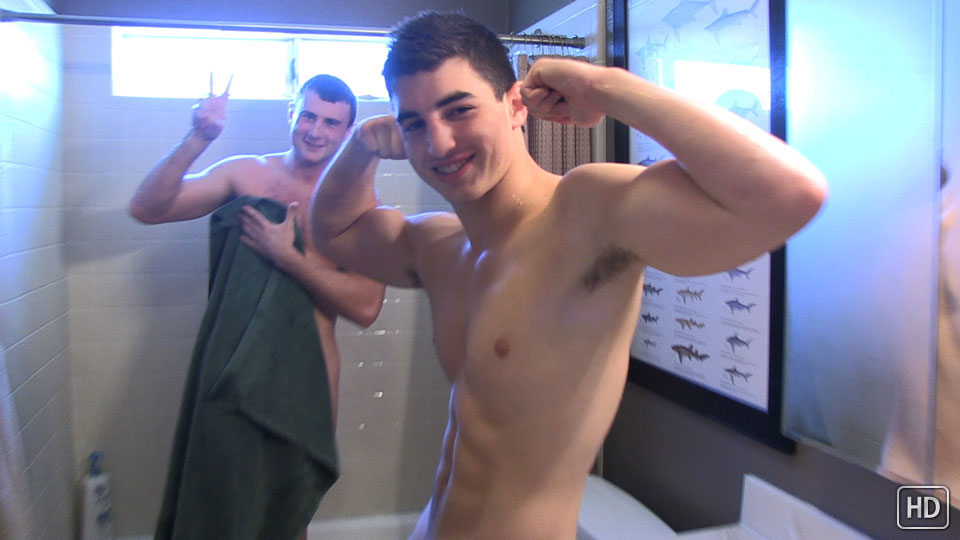 Watch the full scene:
Join Now!
After they had nutted next to each other, Brody and Chance were fairly quiet and seemed a little beside themselves. I thought maybe an after-the-shoot shower might help lighten the mood. So, camera in hand we headed to the bathroom.
Both said that the very next thing they were going to do was search out some girls to, in Brody's words, "Knock the bottom out of."
Among the shower banter topics: left-over cum stuck in Chance's pubes, comparison of dick sizes, and their experience hitting the gym together the night before.
By the end, the guys were back in happy mode and flexing nude for the camera.
Tags: Duo j/o, Hung, Hairy, Muscular, Behind-the-Scenes