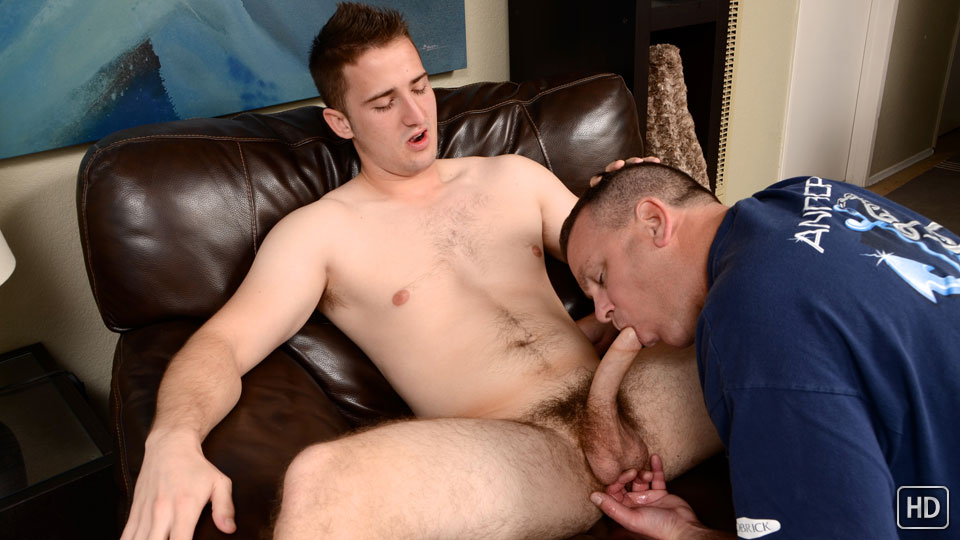 Watch the full scene:
Join Now!
It took a minute, but my favorite college baseball player got in touch again, asking if he could do a BJ video. There were certainly going to be no complaints coming from me. Apparently, Jordan had been looking forward to it, too. He showed up in gym shorts and was already pitching a tent when he came through the door. When I pointed that out, he laughed sheepishly, "Yeah, it's pretty hard."
Jordan had mentioned that he'd recently discovered that he liked having his ass played with. After getting his cock primed with my mouth, I pushed his legs back and slipped a finger down his furry hole. Jordan let out a moan and pulled his legs up further.
Up on his knees, Jordan's ass was spread and ready. I kept finger fucking him until I couldn't resist and dove in with my tongue.
Jordan stood up, grabbed the back of my head and slowly started face fucking me. His 7-inch cock was hitting the back of my throat and testing my gag reflex. (Poor me, huh?)
Jordan didn't say how long it'd been since he lasted busted, but judging by the big squirt that came out, I'm guessing a few days. Jordan's body clenched up as he got close to cumming and I was just barely able to get out of the way as a stream of cum shot up to Jordan's nipple.
Tags: Oral