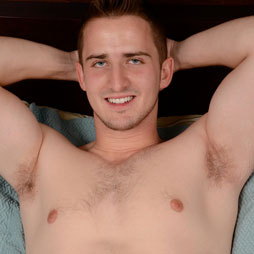 Age: 23
Height: 5' 10"
Weight: 175
Shoe: 9 1/2
Cock: 7" x 5"
Orientation: Straight
I'll admit, I've always had a thing for baseball players. That might be at least a small part of why I was so excited about Jordan when he was introduced to me.
Beyond the "behind-the-dugout" fantasy running in my head, Jordan's own little streak of exhibitionism made him a gem in my book. And since he seems to be just getting warmed up in front of the camera, I'm hoping he'll be back soon with some more guy-on-guy experimenting not too far down the road.
Videos
Photos
Bonus Scenes