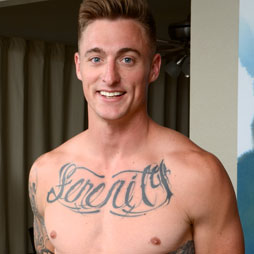 Age: 25
Height: 6' 1"
Weight: 175
Shoe: 11 1/2
Cock: 8 1/2" x 5 1/2"
Orientation: Bi-curious
Something tells me that Dane would do just about anything if there was a dare involved. Kind of a wild guy who keeps everyone around him on their toes.
I brought up a few ideas to him about other shoots and I could see a twinkle in his eyes that meant all things were possible.
But, since Dane seems to also go off on adventures at the drop of a hat (he had just gotten back from a 2-month long road trip), I'm not holding my breath that he'll be back very soon for those other shoots. Looks like he'll be keeping me on my toes, as well, waiting to see what will happen next!