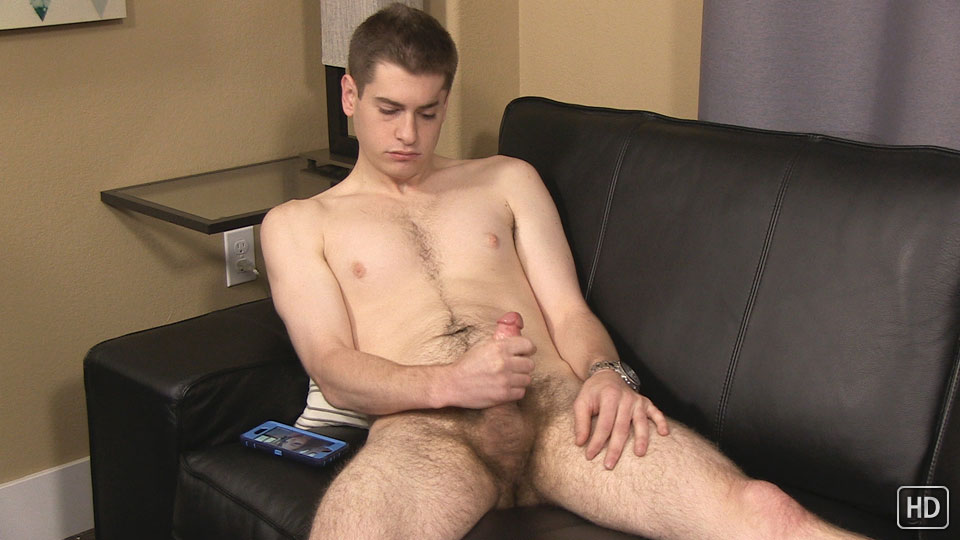 Watch the full scene:
Join Now!
It's been a while, so I wouldn't blame you for not remembering Chris and Cole. In their porn debut, I'd alluded to "another guy" who had come by to see about getting into porn -- that would be Abel.
We'd just met up to talk and get a couple pics. But Abel had other ideas; he was dead set on shooting a load on camera right then and there. With his buddies waiting to come up from the parking lot, I set up the cameras and let him go at it, "qwicky style."
As eager as he was to show off, his phone was a primary character in the shoot and Abel spent a lot of time focused on it. And with little more than a quiet grunt, he unloaded onto his pubes before giving the camera a close-up of the sticky aftermath.