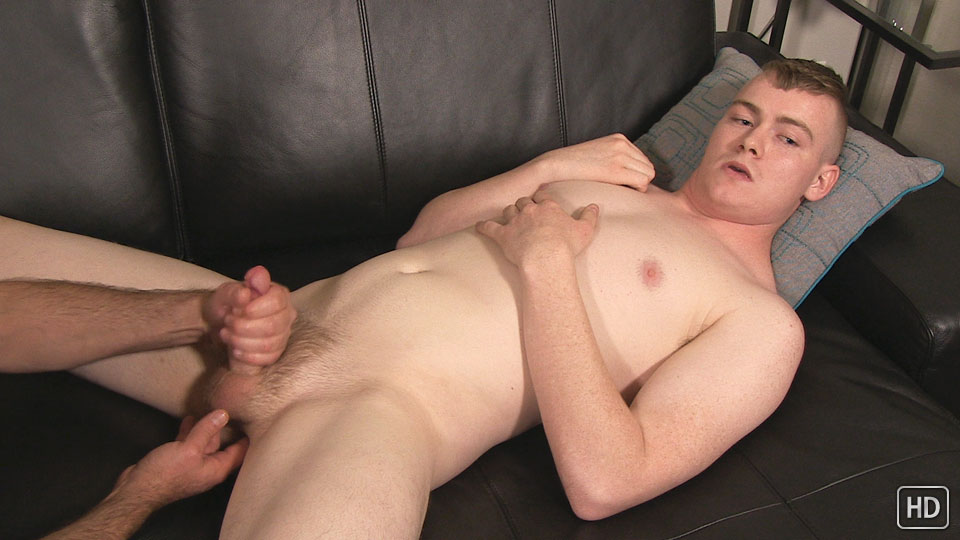 Watch the full scene:
Join Now!
Jack had been thinking about getting into the porn biz since he was around 20 y/o. After mulling it over for a year, he decided to get serious. So, he got the thumbs-up from his sister, packed his bags and moved to So Cal.
He was a hard one to read. Jack is quiet and reserved, but said he was excited about his porn debut. Just trying to break the ice, I asked him what kind of porn he was into.
"I'm really into twinks," he replied.
Didn't see that one coming!
Jack must have been turned on by his first time in front of the cameras. He was rock hard in a matter of seconds and had no trouble keeping it up. Now, I'm not a twink so I when the ol' measuring tape came out I wasn't sure how Jack was going to react when I offered to help finish him off.
Apparently he might have some weakness for the daddies, too, if Jack's load was any indication. He shot a massive load that flew over his shoulder and left streams of cum coating his torso from the neck down.
Tags: Helping Hand, Big Cumshot, Auditions