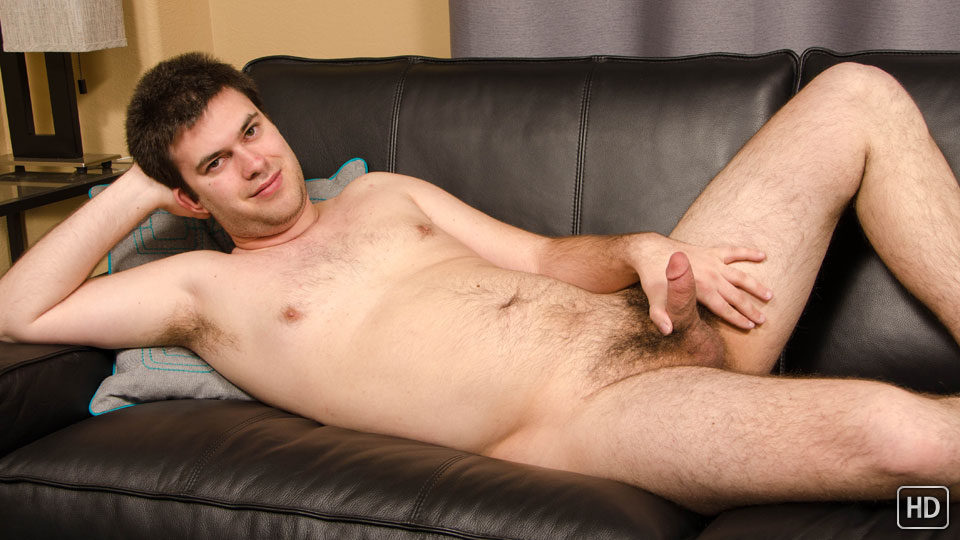 Watch the full scene:
Join Now!
Ray gets off on showing off. Plain and simple. He's a pretty much a regular at the local swinger's club and in between those nights he is stroking his stuff on webcam.
When he got hit up about doing a porn shoot, it was practically minutes before he sent in an application.
Ray is what you might call a "nerd," and proudly claims the title. He's into LARP (live action role playing). He and his buddies spend their free nights dressing up and acting out superhero scenarios.
When Ray showed up and the cameras started rolling, Ray gave some interesting insight into the minds of str8 guys who are offered money to get sucked off or act as weekend houseboys. He actually took up one of those offers and you'll hear all about it. And his thoughts after-the-fact.
He has a specific way of jacking off: laying on his side and shooting out onto whatever is in front of him. This time, he built himself up and shot his load onto his stomach. Might seem a regular thing for the rest of us, but for Ray, getting cum all over his belly was a first time experience.