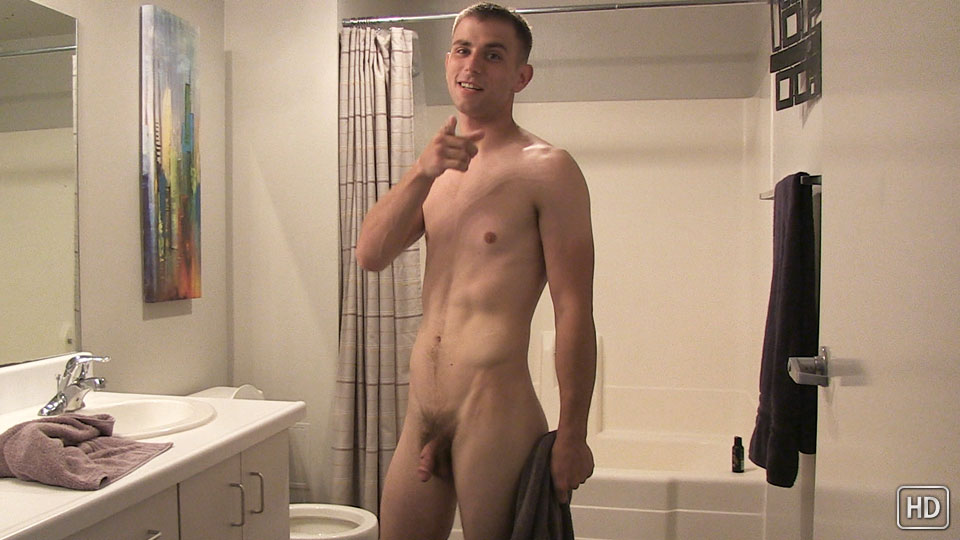 Watch the full scene:
Join Now!
Brantley jumped up from the massage table with a "Whew!" and headed to wash off all the oil from his body.
"I gotta pee before I shower, though."
His bladder relieved, all sorts of stuff started coming up while the camera was rolling. From his experience in the military showers, to what he considered the gayest thing he's ever done. Who'd have thought that a kissing challenge/dare with his best buddy would rank at the top?
Getting sucked off by a guy a few minutes earlier only kind of made the radar. The reasoning was ... well... you watch the video and make a decision.
After the shower, Brantley showed off the "Bend and Receive" exercise he learned in boot camp, along with an ever-so-close attempt to sucking his own dick, and showing off those cum gutters that line his abs.
Enjoy, guys!
Tags: Behind-the-Scenes