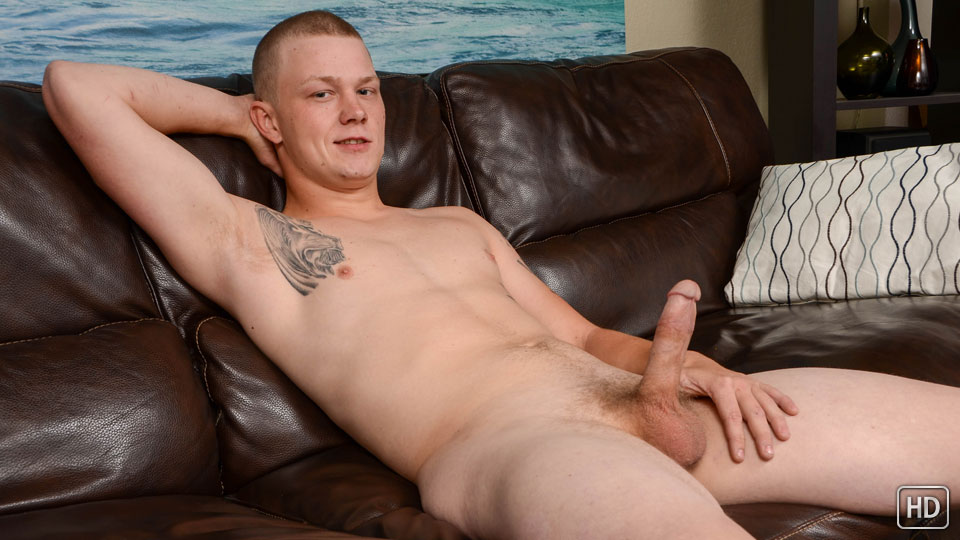 Watch the full scene:
Join Now!
Chance is 22 y/o and a small-town country guy into hunting and fishing. Recently out of the military, recently single, and heading back home from his time in San Diego, he figured now would be the time to shed it all and show off his goods.
And he was probably more excited about it than he thought he'd be. As soon as his shorts were unzipped, Chance was getting a boner. He was nervous about not being to get hard once the cameras were pointed at him; obviously he was worried for nothing.
Being a guy who's into a nice ass, I've gotta say that it was one of my favorite things about Chance. He's got a great bubble butt. A little slice of heaven as he was bent over so I could get some close-ups.
Chance said he'd never measured his dick before which, of course, was a clear opportunity to pull out the measuring tape: 6 1/2 by 5 1/2 inches, for the score-keepers out there.
His jack-off style was one of rapid-fire pounding on his cock, followed by some slower stroking. When Chance got the thumbs-up, he went right into jack-hammering his dick until whispering, "Oh, yeah, here it comes," leaving a puddle of cum on his abs and pubes.