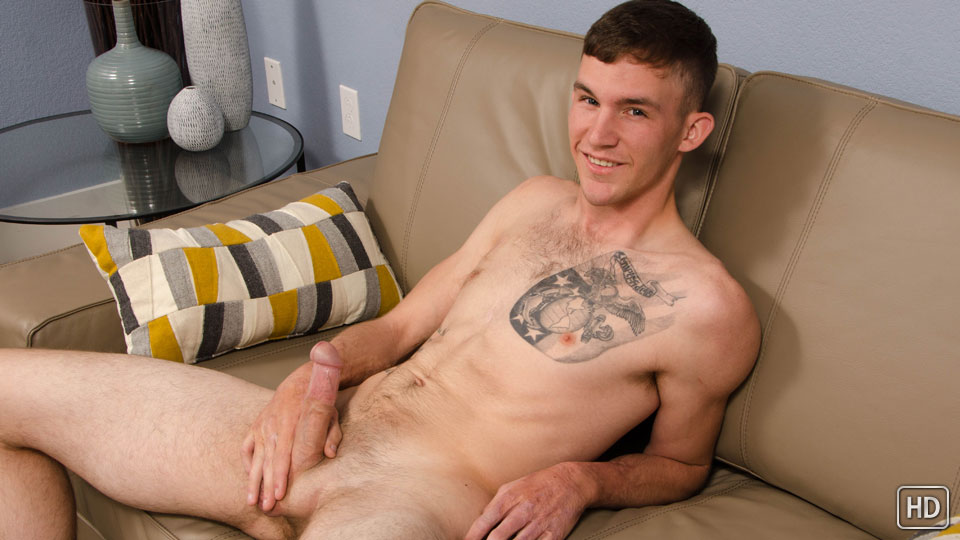 Watch the full scene:
Join Now!
Deven is one of those guys who decided to do porn for the rush. And a tad of satisfying his exhibitionist side. He's a self-proclaimed adrenaline junkie and, as the cameras were getting fired up, casually mentioned that he likes showing off.
He'd been searching around for ways to get into doing porn when our paths crossed. After catching up on the phone, his only question was, "When can I start?" That time ended up being the very next day!
In a strange coincidence, it turned out that he was buddies with some other guys you've seen on the site: Nevin and Alec. Small world!
Deven has a healthy 3-4 times-a-day jerk off routine, so even saving up for a little over a day was a challenge. He'd said that he wasn't much of a shooter, normally. So when cum time came, not only was the climax one hell of an intense build up, but the distance his load flew surprised both of us.
Tags: Auditions