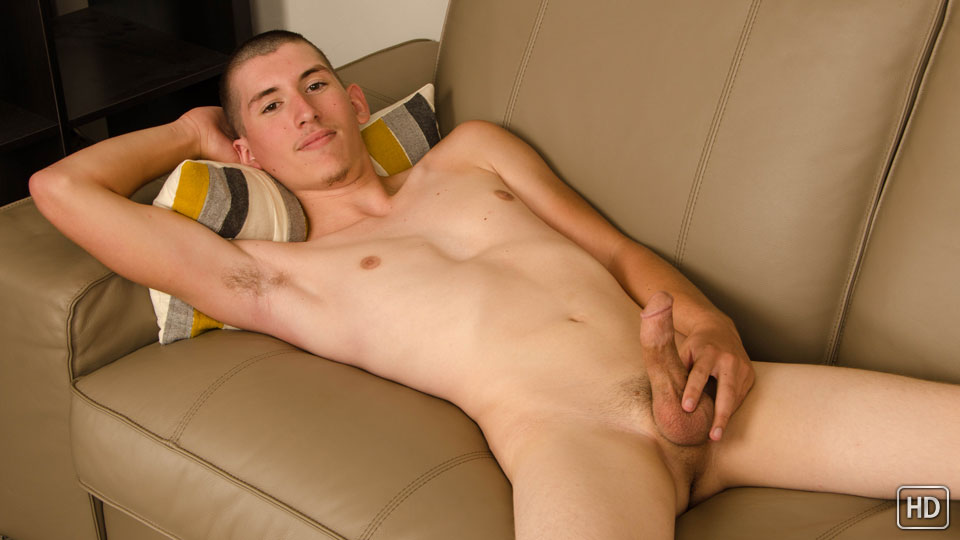 Watch the full scene:
Join Now!
Ty turned 19 y/o a few months ago. Even though he'd considered doing porn for a while, he decided to take the leap just a couple days earlier. It all happened fast.
I was a bit surprised when he showed up at the door. The pics he'd sent in made him look like a really tall guy (I was thinking about 6' 1"). Oh, but how the camera can add inches -- he turned out to be a pocket-sized 5' 4".
Ty had told a couple buddies about coming in to do a shoot and their reactions ranged from complete shock, to genuine interest in doing it, too. In fact, you'll be meeting the latter one soon.
What else was surprising was the 7-inch cock Ty was sporting. He seemed curious about knowing how he measured up, which turned into some extra attention to make sure things were accurate (wink).
Ty has a fairly regular, multiple-times-a-day jerk off routine, so saving up 2 days was difficult for him. It left him plenty horny, though, and he was glad to finally be able to milk out the thick load onto his smooth abs.
Tags: Auditions