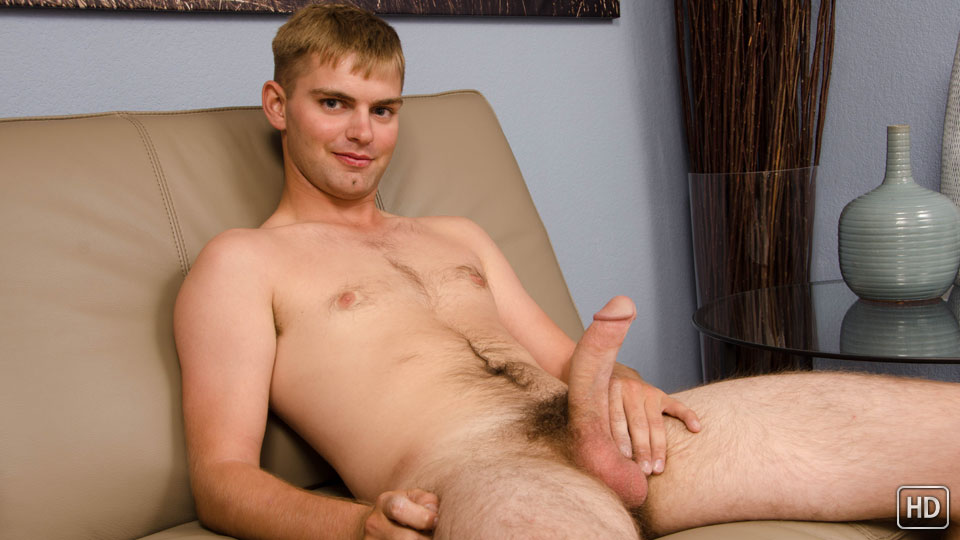 Watch the full scene:
Join Now!
Apparently it's true: big things do come in small packages! Marc is 20 y/o and a pocket-sized guy, standing at 5' 4", but toting around a thick 7-incher behind his jeans.
Marc was scouted and referred to me by a guy who told him that a girl would be there for his first shoot. After some explaining, I managed to get him to go at it alone. (Note to self: don't book guys through that scout again.)
It was hard to figure out what was going through Marc's head. His answers during the "interview" part of the shoot were mostly short and seemed a little forced. On the other hand, he lit up like a light bulb when I asked him about his strangest jerk-off experience. His roommate had basically dared him to rub one out while he was in the room. And I guess Marc was either excited or proud that he went ahead and did it.
Once his clothes were off, I wasn't expecting Marc to get hard as quick as he did, and stay rock hard from start to finish! For someone who wasn't sure he wanted to jack off in front of a camera, he seemed awfully turned on by things. There was a bead of pre-cum on the tip of his cock the whole time.
Marc said he usually rubs one out 2-5 times a day. And had just done so the night before the shoot. He was obviously confident (or turned by the fact) that he could to do it again the next morning on camera for the first time. He came through, for sure, leaving a puddle of cum on his furry happy trail.