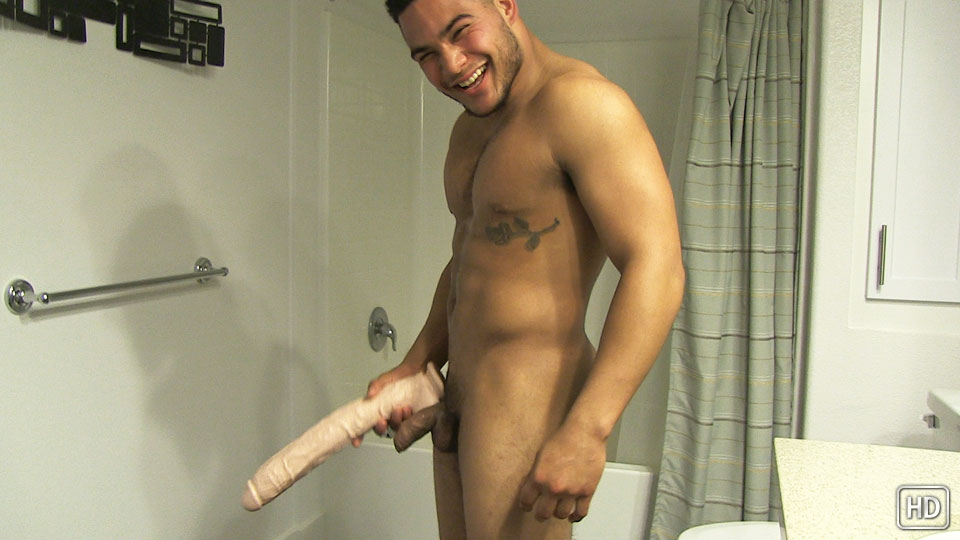 Watch the full scene:
Join Now!
The BTS vids are always just unscripted, random, whatever-comes-up, but this one takes the cake, to date.
Chewy put it on pretty good for the camera, but you've gotta watch his reaction after licking up the cum from his chest and running to the bathroom to wash his mouth out. Of course, that's where the Monster Dildo lives and str8 boy "I-wish-my-cock-was-this-big" craziness ensued.
While rinsing all the cum off his body, conversation turned to the other guys he'd told about doing porn. One of whom was waiting outside for him to finish up. They were all on the football team together, but, strangely, never seen each other naked.
So, we decided on some shenanigans. Chewy waited for his buddy to come up, while totally naked, and gave him a little surprise when he came through the door.
Always a good time.
Tags: Uncut, Muscular, Behind-the-Scenes