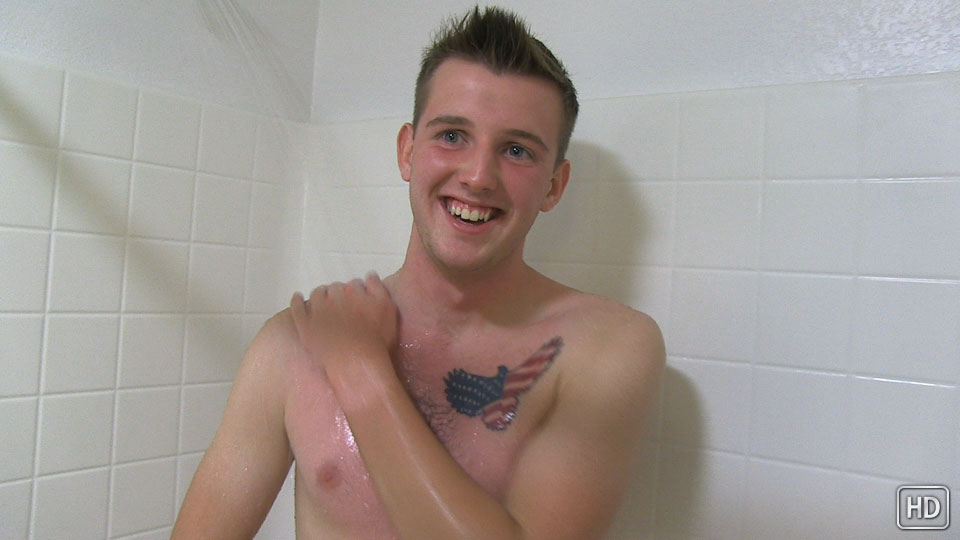 Watch the full scene:
Join Now!
After his massage scene, Kenny headed to shower off. Of course, I never pass up the chance for some casual, naked conversation with the guys.
All sorts of stuff came up, including what girls (and guys) notice about him. His butt? Not so much. His eyes and ginger pubes? Absolutely! From being a skinny guy with a big dick, to his flustered attempt at explaining why he's afraid of getting his ass played with.
You'll even hear a little about his girlfriend's attempt (in vain) to find his video, his buddy who had just come over and gotten a handjob while Kenny stood by watching, and the real reason behind deciding to do "gay for pay" porn.
Enjoy!
Tags: Redhead/Ginger, Blond, Behind-the-Scenes