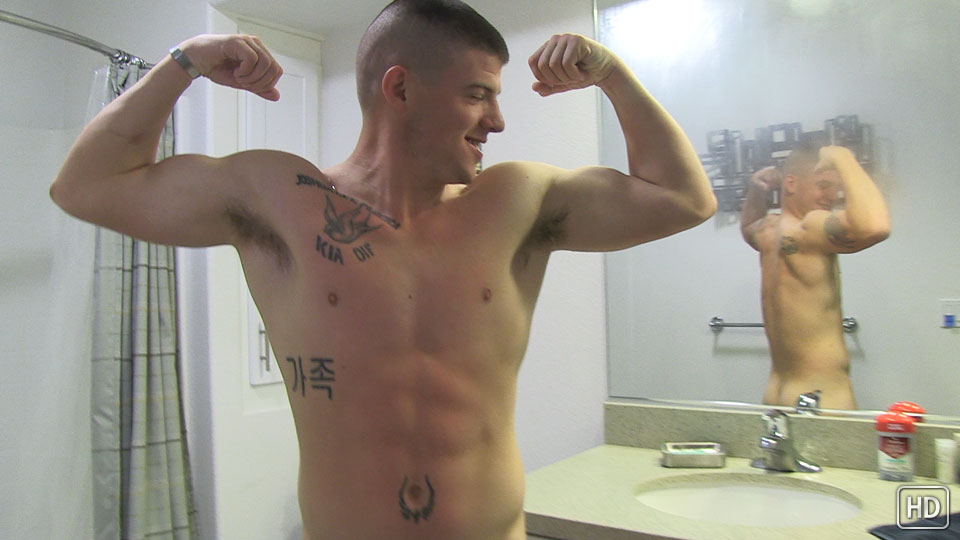 Watch the full scene:
Join Now!
While editing Landon's blow-job video, I remembered that we'd filmed a behind-the-scenes clip after his massage scene. I left in a little bit in from the end of the massage that was originally cut where you get to see Landon's reaction to getting fingered during the shoot. I had to tease him a little because he said he normally doesn't really "shoot" when he cums. And I'd told him that he probably would if he had a finger in his ass. Lo and behold...
Off to the shower where the conversation was all over the board, from his "farm work" butt, wrestling and those troublesome singlets, and the coach that had to tell Landon to stop playing with his dick so much while wearing one. And leading up to the awkward phone call he'd gotten from his dad asking, "How's your porn shoot going?"
Taking the cake, though (at least to me), was the story of the gang showers while in boot camp. Landon had a little trick that made the guys showering next to him think twice before shutting their eyes next time.
Naked flexing. Some well-practiced helicopter dick swinging. And we're out.
Enjoy!
Tags: Behind-the-Scenes