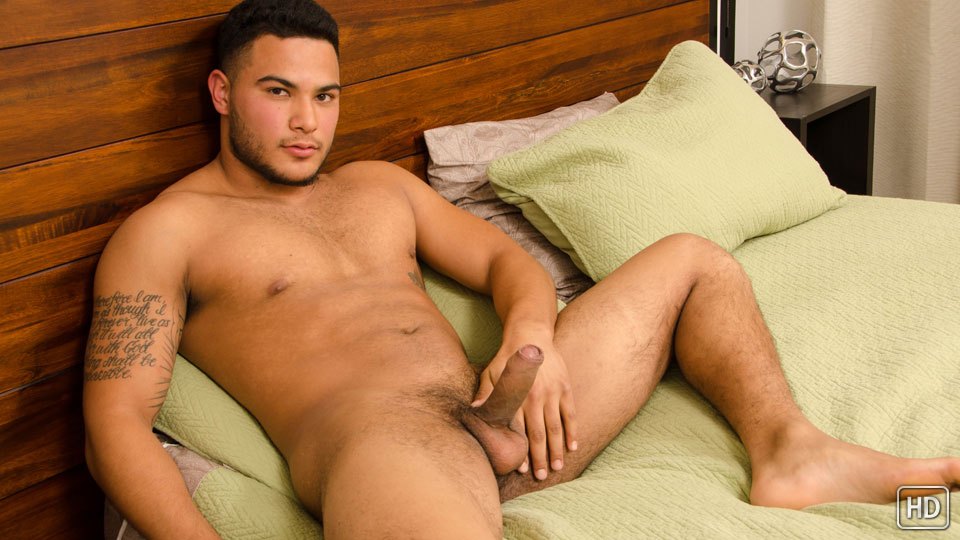 Watch the full scene:
Join Now!
Chewy was looking for ways to make some money for a road trip when he sent in an application do do porn. Kind of a random reason to decide to get naked for the world to see, I thought, but after meeting up to talk, he seemed good to go. Maybe even more excited about it than he realized he would be.
It was a little hard to believe, but Chewy is only 18 y/o. Just graduated from high school a few months before this shoot. He said he hears all the time that he looks older.
"A lot of people say that," he laughed. "They think I look 22 or 24 because I can grow facial hair. And that I'm bigger than other people."
His dad got him started on lifting and playing football when he was only 7, so no doubt why he is thicker than the average guy his age.
One thing that surprised me was how many people Chewy told about doing porn. Since we'd met a week or so earlier, he'd already brought over two other buddies who want to do it, too, and had told several other friends.
On the other hand, Chewy was surprised to hear that there's a bit of a "fetish" for uncut guys. He's got a thick uncircumcised dick and was (I think) a little embarrassed about his foreskin. At least he was-- until the cameras were fired up. And then his inner porn star was unleashed and he quickly learned that he was diggin' the attention.
As I've mentioned before, I tell all the guys to save up for a couple days before the shoot. Chewy, who usually jacks off at least once a day, held off for 5 days! He was a little worried that he was going to hit himself in the face, until I told him about the bonus pay if he did.
He missed his face (if only by about 2-3 inches), but after covering his chest in cum, wiped some up and sucked his fingers clean.
Tags: Big Cumshot, Uncut, Muscular