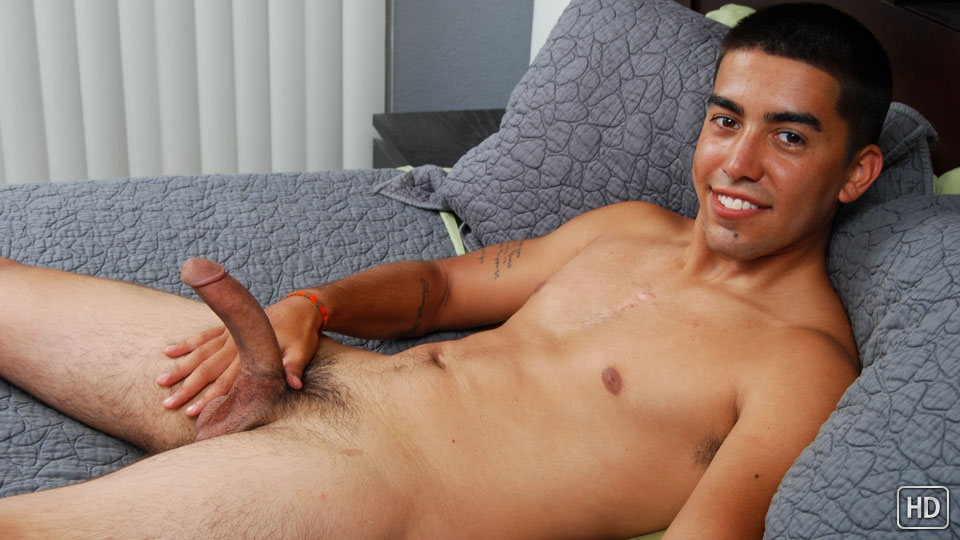 Watch the full scene:
Join Now!
22 y/o Devan is a pocket-sized jock. And packing a size-able bat of his own beneath the denim. He played most of the big sports in school: football, wrestling, and baseball.
"Wrestling was my favorite," he said. Something about his 5'5" build told me that it might be-- low center of gravity or something.
Devan saw an ad online for doing porn and, needing some extra cash, thought, "Why not?"
Indeed. He hadn't told any of his friends about making the leap into porn, but he admitted that he was nervous and excited about his first shoot. He even saved up an extra big load for the occasion. And it paid off!
Devan normally jacks off on his knees, so I let him go at it in that position. The load he shot seemed unimpressive to him (while I watched from the sidelines in awe at the spray that covered the bed), so he kept jerking his cock trying to pump out a second load.
Tags: Auditions, Big Cumshot, Hung