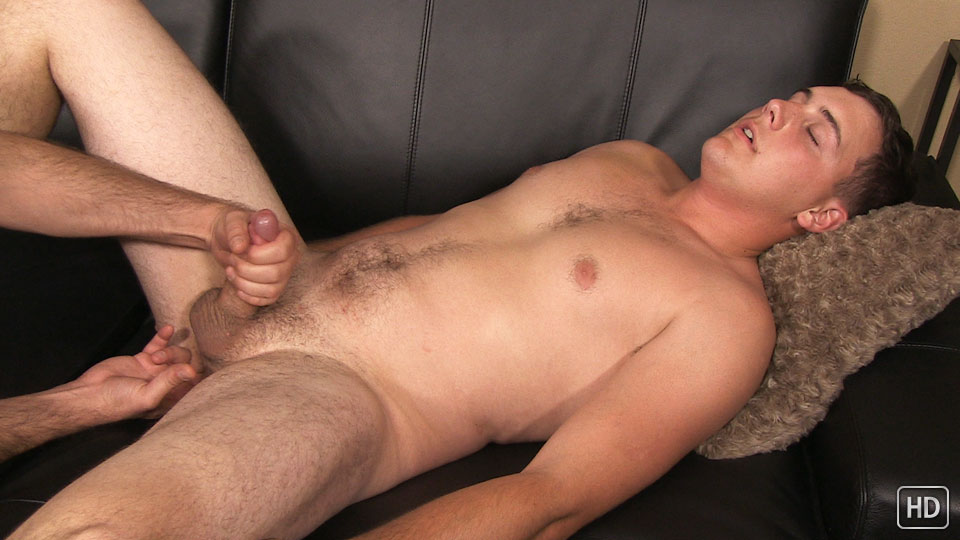 Watch the full scene:
Join Now!
Joel was spotted online and given the "How'd ya like to do porn?" line by a friend who, well, likes to pick up on str8 military guys he sees online. Turned out that Joel had already been looking for ways to make some extra cash and almost immediately said yes.
"The thing is," he said when we first talked on the phone, "I might get so turned on that I'll cum too fast."
After given some reassurances about that, he showed up for his first porn shoot practically busting through his shorts with a boner. I love when things are just getting started and the guy unzips and is already hard. Not to mention, Joel was dripping pre-cum as well, he was so fired up about being in front of the camera.
Joel is a 21 y/o proud southern boy and, by his terminology, "mostly straight." He'd only hooked up with one guy, but discovered quickly that he liked his ass played with, fingered, etc. Something he was more than happy to do to himself on camera.
After getting through the "show" part of the shoot, I thought it was time to pull out the ol' measuring tape and just see what would happen. Joel watched with curiosity as I measured his cock and commented at how hard he was. Out came the lube and Joel was ready to hand over control for the finale.
Joel pulled his legs back and with not just one, but two fingers up his ass, his head rolled against the pillow and he blew his load right down the side of my hand.
Tags: Helping Hand, Stocky/Husky, Auditions