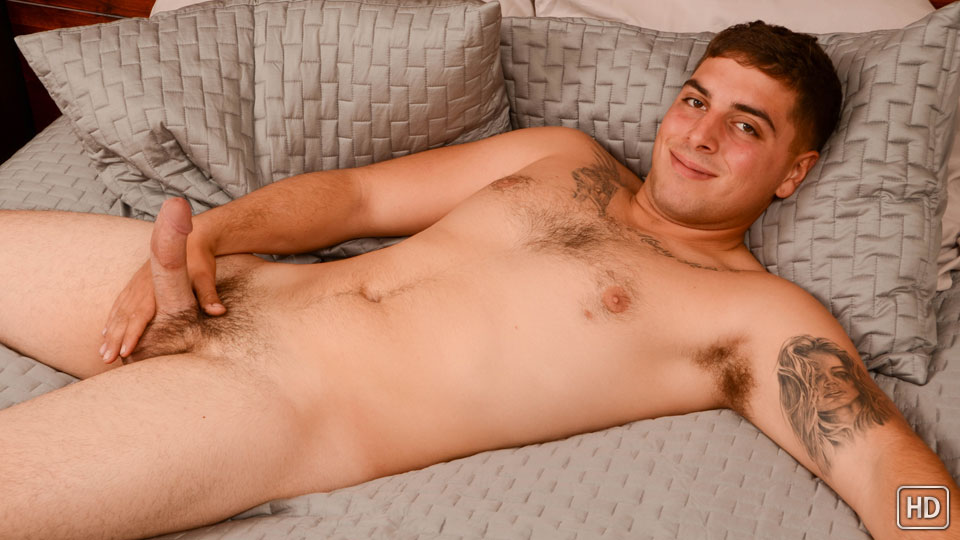 Watch the full scene:
Join Now!
Peter answered an ad while he was back in San Diego, finishing up some stuff with his former military job. He'd been considering doing porn for a while and figured when he was back in town that he might as well make some pocket money to help pay for the trip.
He didn't tell anyone about what he was doing except for his one buddy who came along for the ride and was waiting out in the car. Peter said that the other guy might be up for doing something, too, but at the time it seemed like a bit of a "maybe" since they were both on a mission to chase some tail while on vacation. Spoiler alert! You'll be meeting his buddy later this week.
Military guys always fascinate me. They'll get naked at the drop of a hat and will jerk off just about any time, anywhere. Including with their high school best friend if things don't go well after a night on the town. (But, shhhh... we're not supposed to know about that. Foreshadowing. You'll see.)
Peter took to the camera like he was born to it. He's got a big, thick cock and seemed to get off on making it hard and showing it off. And 'dat ass. If you know me at all, then you know I was going to point that out. Nice and meaty. And Peter was definitely not shy about bending over to give us a view of his hole.
After jerking off for what must have seemed like an eternity, Peter stared down at his cock and either he read my mind or was just ready to blow. "I want to cum so bad right now."
With a quick glance to get the thumbs-up, Peter let it rip, popping the built-up load onto his stomach.
Tags: Stocky/Husky, Auditions