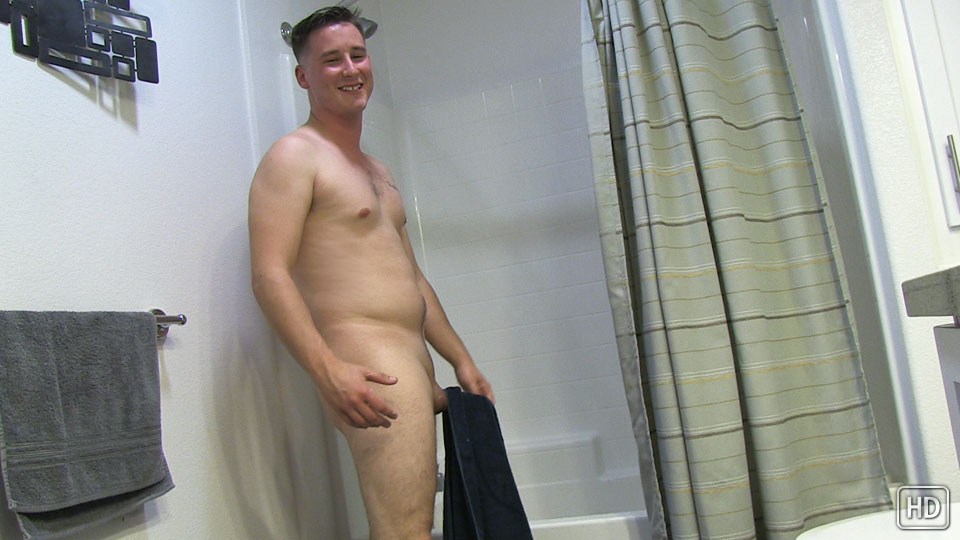 Watch the full scene:
Join Now!
Micah headed off to the shower after his j/o shoot, still sporting a raging hard-on.
"Isn't that just a great sight," he laughed, "a 'cummy' dick?"
Micah made a few jokes about things that happened in boot camp including one story about the very first day that involved 98 Marines "nut-to-butt" in the showers. Sounds like a party!
Nude beaches, the local swinger's club, and how much Micah is turned on by showing off -- just a few of the things touched on in this behind-the-scenes moment.
Tags: Behind-the-Scenes