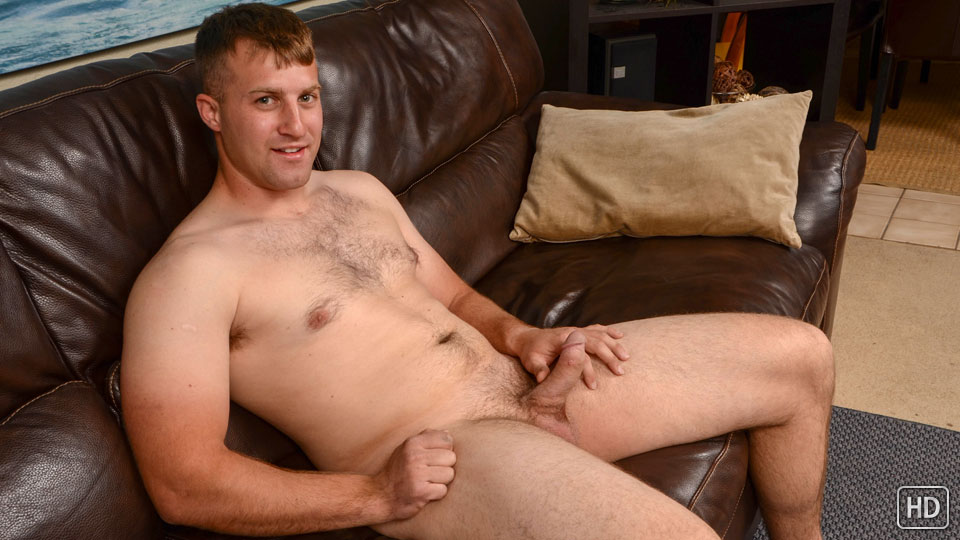 Watch the full scene:
Join Now!
Miller and one of his buddies were having a "competition" of sorts. They had both been thinking about getting into porn and it ended up being a race to see who would be the first to bare it all. Apparently, Miller got ahold of one of my cards (through a different friend) and he cold-called me saying that he wanted to give it a shot... before his buddy could beat him to it.
Miller's energy bordered between nervousness and excitement. He seemed slightly in disbelief that he was peeling his clothes off in front of the camera, but his dick was already getting hard by the time his jeans came off.
Being a guy who, admittedly, jerks off at least once a day, Miller prepped himself for his porn debut by saving up for a whole week! So, not only did he earn an 'A' for dedication to making a good first impression, he ended up winning the contest with his buddy, being the first to get naked for the world to see.
Tags: Hairy, Stocky/Husky, Auditions