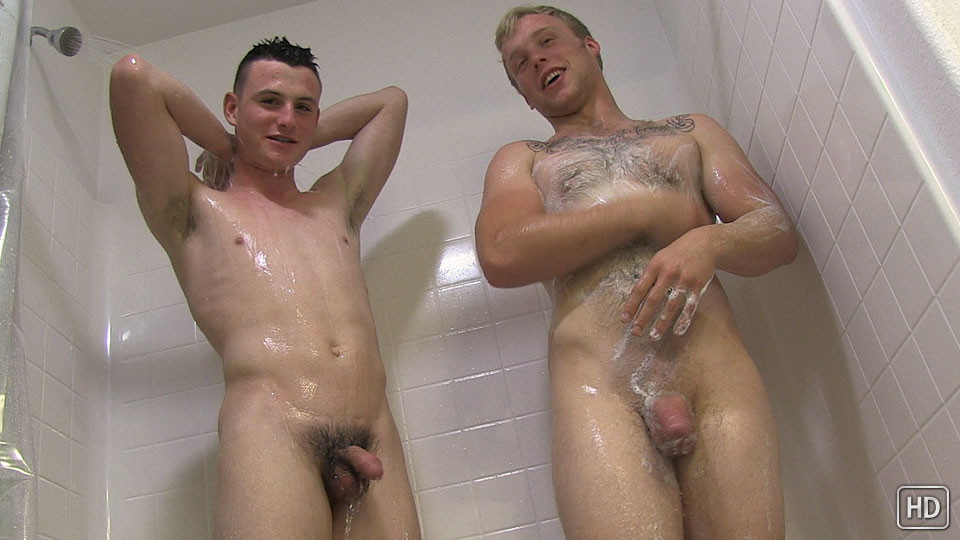 Watch the full scene:
Join Now!
A lot of people (I think) probably don't realize the amount of editing that goes into the 20-something-minute videos they watch on porn sites. I certainly didn't before I started shooting porn and found out quickly that it's usually not very straight-forward.
If you want to keep thinking that it's all a smooth movement from start to finish, then you might want to skip the behind-the-scenes moments from Hugh and Tory's bareback scene, 'cos it'll wreck the fantasy.
If, however, you opt in for this one, you'll see some of the sometimes hilarious out-takes that happened between the edits. Including Tory's way of helping clean up the puddle of cum Hugh left on the couch.
Plus, an unexpected duo shower afterward where the guys wash each other up, show off their skills at taking a dildo (or not), and Hugh talks about the possibility of taking a cock up his virgin ass... and just how much $$ it'll take to make it happen.
Tags: Anal toys, Hairy, Blond, Behind-the-Scenes