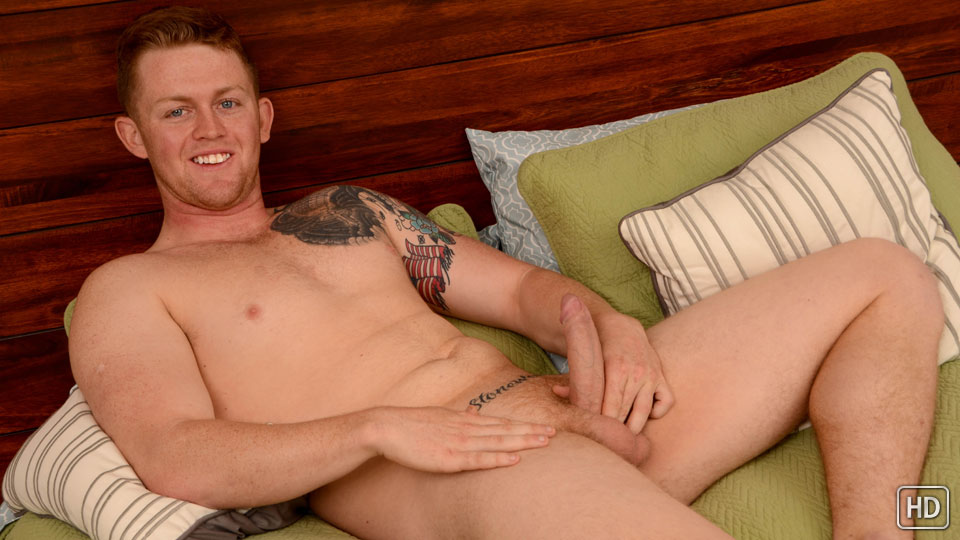 Watch the full scene:
Join Now!
Liam is buddies with Dale and Colt and was actually along for the ride when Dale came over a while ago for his shoot. When Colt had told the other two about how he was making some side money doing porn, it was actually Liam who first contacted me about getting himself and Dale lined up for some work; he definitely was the one who got the ball rolling.
Liam said he's thought about doing porn for years, but it sounded like he never dreamed the chance would come up. And when it did, he was probably more excited about it than he realized he'd be. I could barely keep him in his clothes before the cameras were recording.
His friends all tease him about being redheaded: "ginger, day-walker, fire-crotch," he's heard it all. Liam's also got a thick uncut cock, a thick football-player body, and a thick southern accent.
Liam must've wanted to make a good first impression. He normally jacks off daily, but had been edging himself and saving up the load for a couple days ahead of time. It paid off, too. When he got the thumbs up, he started rapid-fire jerking until he exploded all over his chest and stomach.
Tags: Uncut, Redhead/Ginger, Stocky/Husky, Auditions