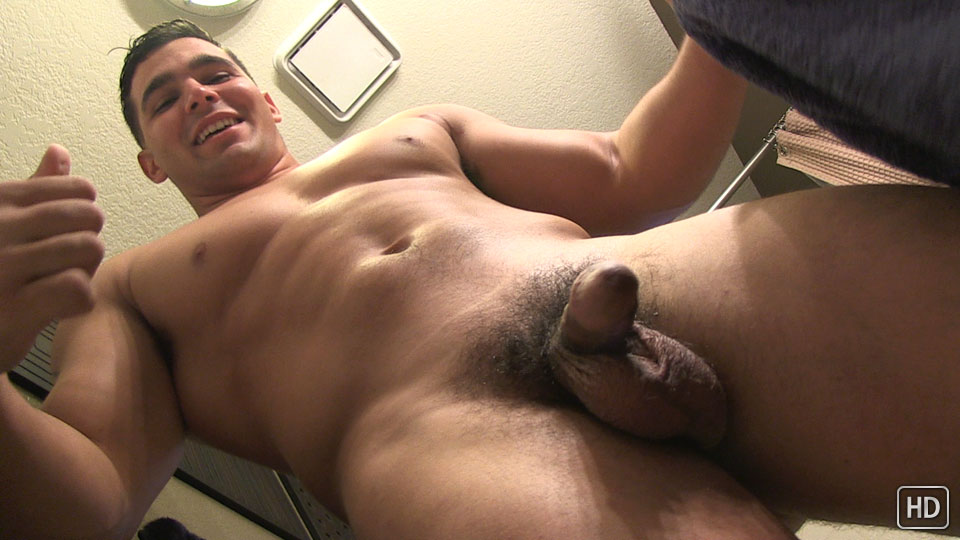 Watch the full scene:
Join Now!
This clip was actually shot after Colt's massage scene and I just recently "re-found" it while editing his buddy JO scene with Hugh.
After wrapping up his happy-ending massage, the expression on Colt's face read something along the lines of, "Why is this guy following me into the bathroom with the camera?!?"
The answer, of course, was that I had to try and sneak a close-up of Colt's muscular butt. If you couldn't tell, he hates showing it off on camera, so I asked him why.
"Cos I can just read the caption on it," he smirked. "It's like an invitation to get fucked in the ass."
I tried my best to reassure him that nobody was thinking that at all. (wink)
Among the rest of the topics covered: how many people know he's doing porn (including the one guy who was waiting out in the car for Colt to finish), the unusual situation in which he lost his virginity, the tough decision on how he planned to spend his porn money, and being called out by his fellow Marines about having huge balls.
Colt's reaction? "Nah, man. They're not that big. Show me yours."
Oo-rah. I love The Corps.
Tags: Muscular, Behind-the-Scenes