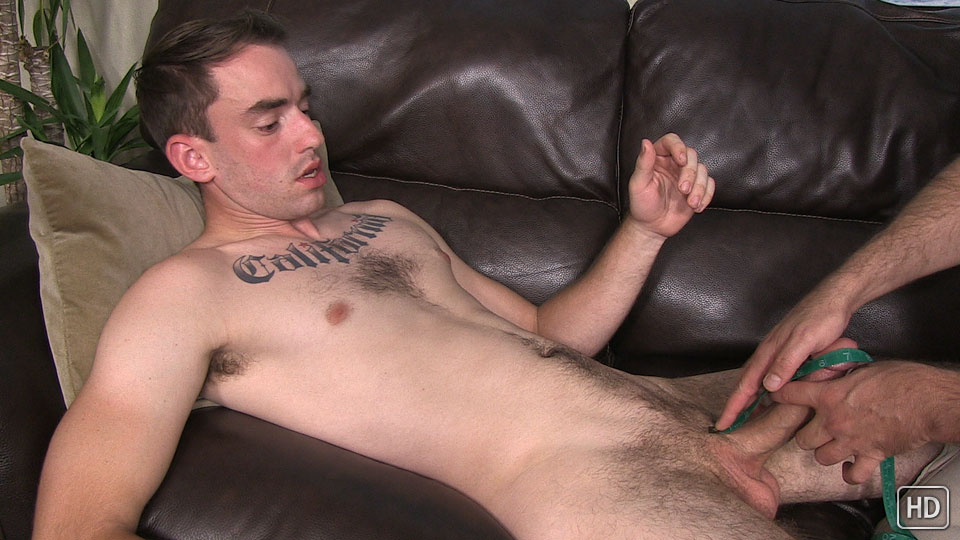 Watch the full scene:
Join Now!
Don had posted an online ad looking for a girl that caught my eye-- he'd included a pic of his big dick flopped up against his hairy stomach. So, I answered his ad with my "How'd ya like to do porn" line and got a reply within minutes with an enthusiastic "YES!" He'd been asked about doing porn once before, but things didn't pan out that time and he didn't want the opportunity to slip by again.
When he showed up for the shoot, I was thrown to find out that Don is married. Apparently, the relationship is somewhat open. And, it turned out, Don is fairly open-minded when it comes down to his sexual partners. Once, in high school, a guy asked about giving Don a BJ and, being a fan of getting his dick sucked, he just rolled with it.
By the time the cameras were rolling and his denim hit the carpet, Don was already sporting a semi-boner.
"I guess I'm a little excited," he said with a laugh.
After he lubed up and got his dick fully-charged, it was truly impressive how thick Don's cock was. I couldn't possibly not get the official size, so out came the measuring tape: just shy of 8 inches long and a thick 6 inches around.
Of course, it wasn't going to stop there and when I gave Don's dick a couple rubs, he responded with a quiet gasp and closed his eyes in appreciation. With a little more lube and some two-handed stroking, before long Don's whole body was clenched up and thick white gobs were spewing onto his stomach.
Tags: Helping Hand, Hung, Hairy, Auditions