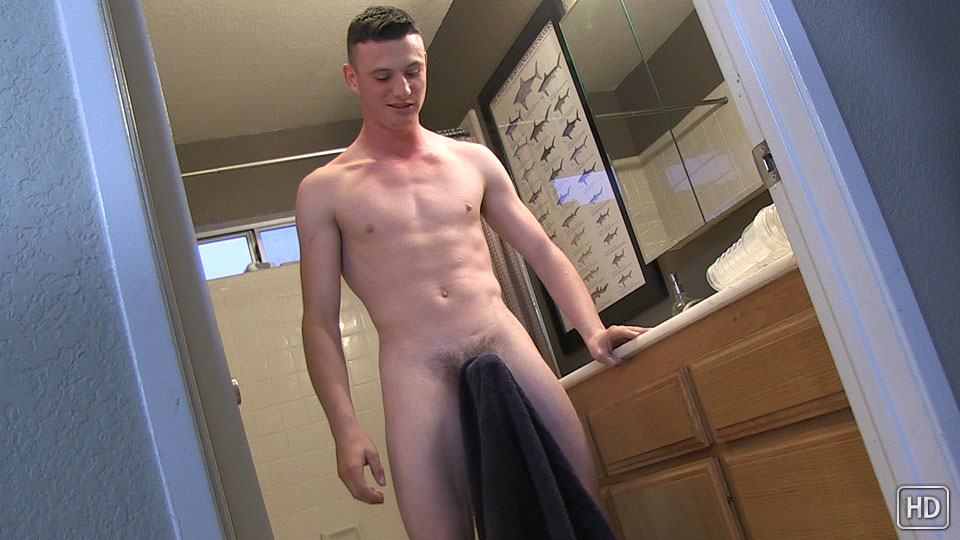 Watch the full scene:
Join Now!
Tory has one of those dicks that just will not quit. A few dozen "push ups" with a towel dangling off his cock was more than enough proof of how hard he was even 5-10 minutes after busting a nut.
My shower seems to loosen the tongue. Sometimes I'm never sure what to expect will come up during these behind-the-scenes clips. Tory was ready to spill it all. He'd made it clear that he was mostly into girls, but had told me that he'd played with guys a couple times. Turned out that it was a few more than he had let on earlier. You'll have to watch the video to find out how many and his favorite thing to do with them.
That, some very well-hydrated clear pee, a few under carriage shots, along with comments on Tory's love of Skype and performing on camera. It's all wrapped up in one download-able video (sorry, not available on Skype.)
Tags: Behind-the-Scenes