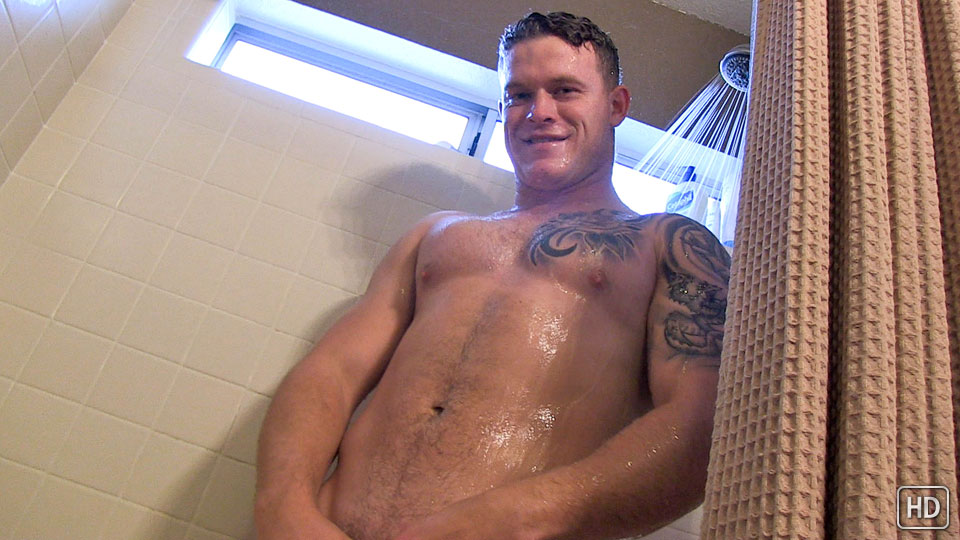 Watch the full scene:
Join Now!
Shower time with Finn! A few more "intimate" minutes with a naked military dude... who could say no?
Short n' sweet, Finn talks about his workout schedule, the differences he's noticed between California girls and the ones back home in Montana, and the three things they all notice about him: body, dick, dimples.
Enjoy!
Tags: Uncut, Muscular, Behind-the-Scenes