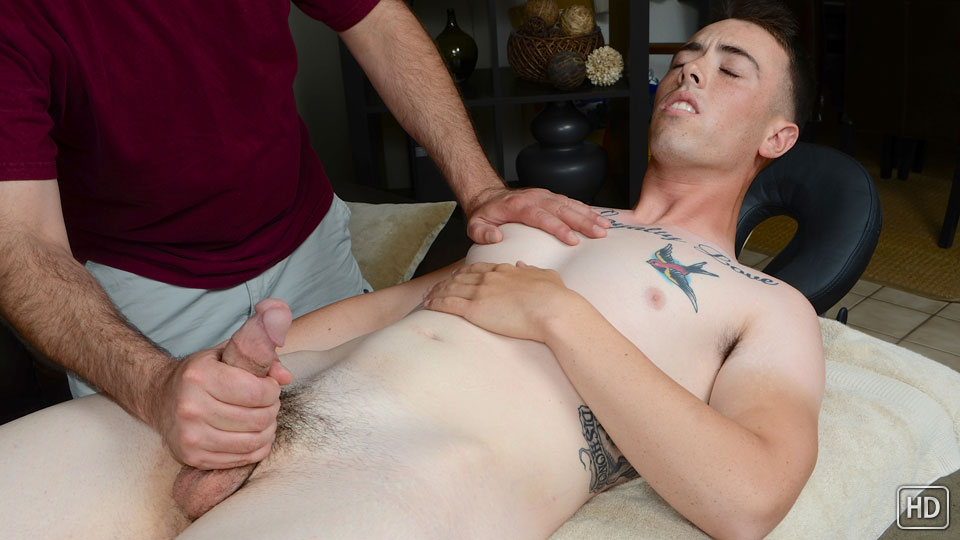 Watch the full scene:
Join Now!
I wanted to end the year with a cumshot that blew the rest away and, I gotta be honest, I'm still looking for the splatter marks from this one.
Gordon was so turned on by being in front of the cameras last time that, when he got in touch, asking about getting a happy-ending massage, I had a feeling we'd be in for some fireworks.
He had mentioned that he was curious about anal play, so I made a point of slowly migrating toward his ass. Little did I know (nor did Gordon) how much he was going to like it!
As I slipped a finger into Gordon's ass, the cumshot that snuck up on him, and the massive streams of jizz he shot out, left both of us in awe.
Tags: Big Cumshot, Massage