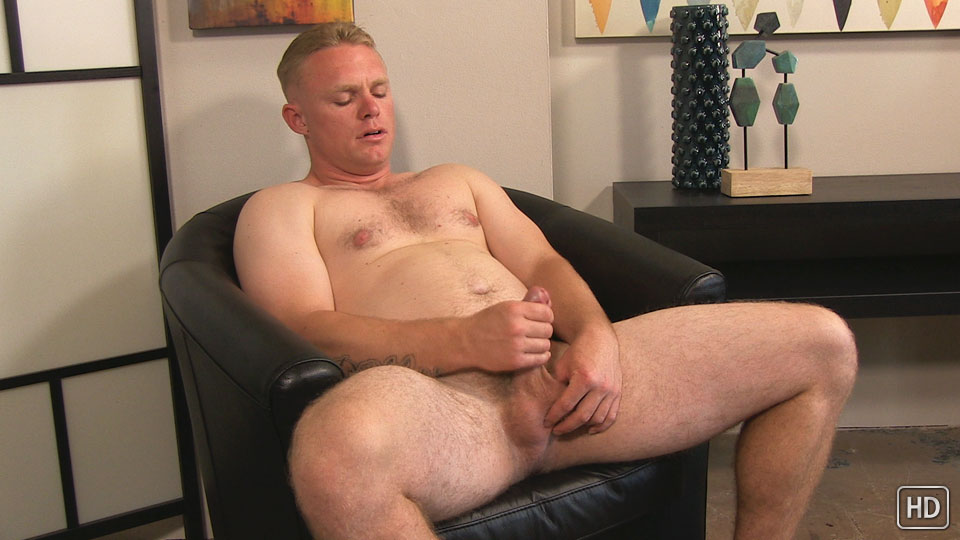 Watch the full scene:
Join Now!
Nathan first sent in an application about 2 years ago. And then disappeared. Another application from him showed up earlier this year. And then he disappeared again. Apparently, the third time he applied, just recently, he had finally gotten past his nervousness enough to show up for an interview.
We'd just planned to meet up to talk and get a couple test pics, but Nathan's cock was already swelling once he'd pulled off his shorts. And, if you've been following along for a while, you know my rule is that nobody goes home with blue balls. So, I set up the cameras and let him experience the exhibitionist side he clearly wanted to let loose, but had kept locked up for so long.
Nathan's got a whopper of a cock. Even as he started getting himself going, it was looking pretty thick with a hefty downward curve. The "official measurement": 7 1/2 inches long by 5 1/2 around.
And if that wasn't impressive enough, Nathan's cumshot was one to be proud of. A nice moaning build-up to an explosive ending -- the cum was flying everywhere!
Tags: Big Cumshot, Hairy, Blond, Stocky/Husky, Auditions, Qwicky