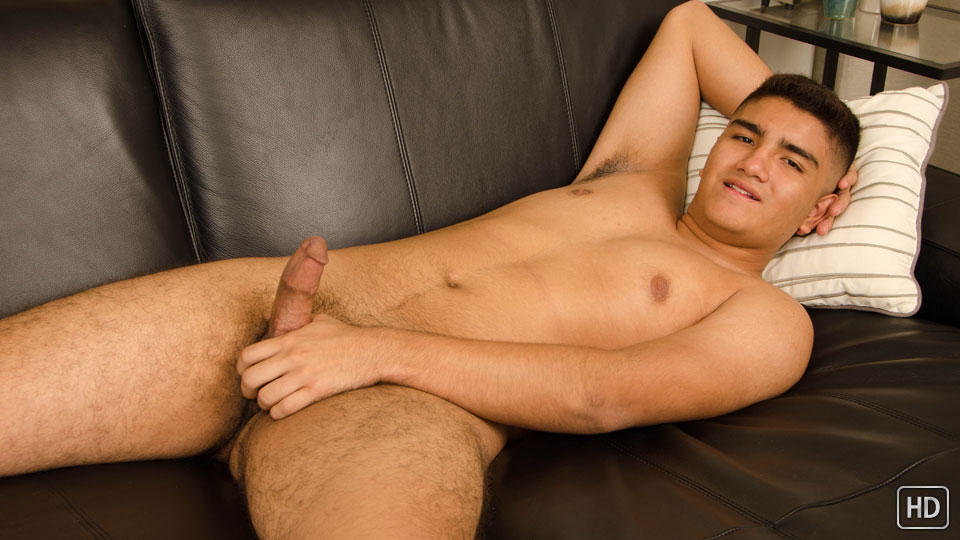 Watch the full scene:
Join Now!
Esteban is 18 y/o (about to turn 19) and super tall: 6' 5". Luckily, he was a fan of basketball in high school because you know the team was happy to have him on board.
When Esteban showed up, he was a difficult one to figure out. He had considered doing porn at least once before, deciding that some extra money sounded nice. That much made sense. But he was visibly nervous; like really nervous. "Scared" as he put it. I'm not going to claim to be an expert at calming down the jittery ones, but he was almost determined to not chill out.
And then his clothes came off. It's probably needless to say that his performance was going to be a little "stiff," but his dick was certainly stiff in all the right ways. So, a closet exhibitionist?
Esteban had also said that he'd found out that he was really into ass play. He liked getting pegged (fucked with a strap-on dildo) and fingering himself. But when his butt shot came, suddenly got shy about showing it off.
One thing was clear, when he got the go-ahead for his cumshot, he was ready to bust. Esteban barely took a minute to ramp up his stroking and cum was dripping down his hand and cock.
Tags: Auditions