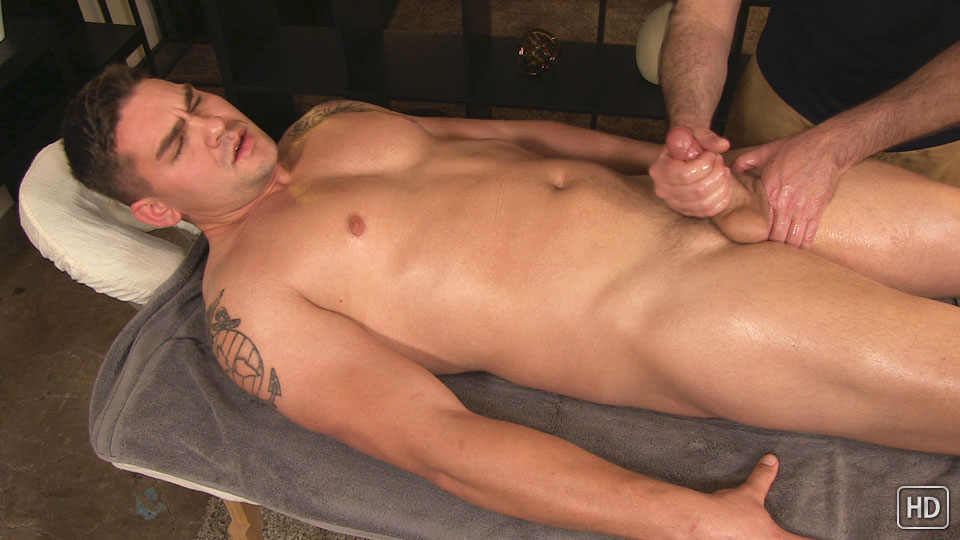 Watch the full scene:
Join Now!
I'd been hoping to hear from Bradley again. A few months had gone by since his solo shoot before he sent a text late one night recently:
"Hey, man. Can we do that massage video this weekend?"
Of course, I was ready as soon as he said the word. And, so it seemed, was Bradley. After he showed up and we got to talking, I could see the bulge swelling from behind his jeans. Even though he's married, Bradley has a sex drive that is always on.
Bradley had actually gotten a happy-ending massage once before. Not by going to a parlor while on deployment like a lot of the military guys, but he was hit up by a guy who offered him some cash to rub him down.
"I didn't even know what a 'happy ending' was until we got to the fun stuff," Bradley said with a laugh.
This time he was more prepared for what was in store. Even so, not only did he get a little more in the way of financial incentive, but after his explosive cumshot, he was barely able to manage an answer when I asked how it compared.
"That was so good," he said between gasping breaths. "It blew the other one out of the water."
Tags: Massage, Big Cumshot