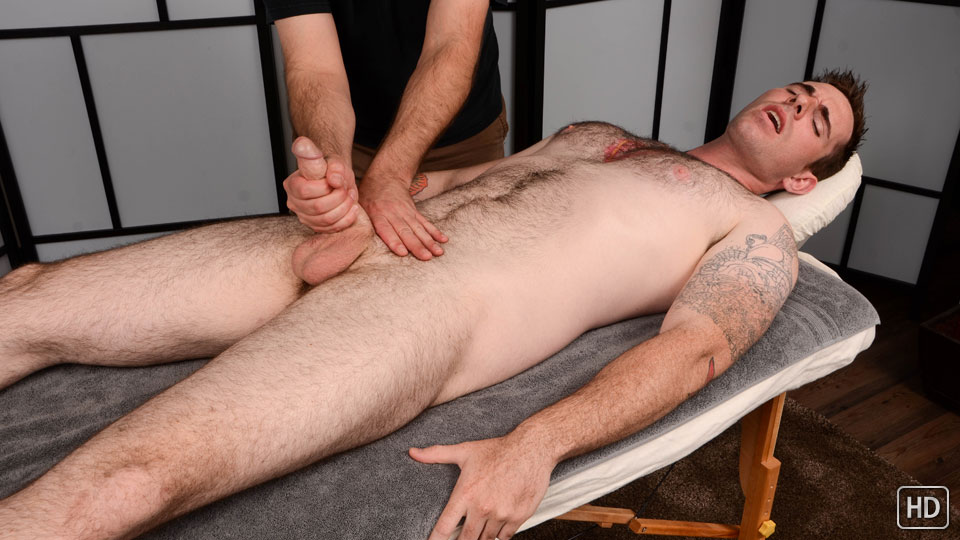 Watch the full scene:
Join Now!
Marek got in touch not too long after he had done his solo shoot, asking what else he could do. Sometimes the thrill and adrenaline rush the guys get from doing porn for the first time can be a little addictive. Marek seemed to fall into that group that had found their exhibitionist side.
He'd seen the massage table last time he was over and made a comment about getting some massages while on deployments overseas. So, I suggested that he come back and do one on camera. The hitch, of course, was that he'd only ever gotten happy-endings from girls. It gave him some pause when he found out that it'd be a guy this time, but I think the adrenaline junkie side overruled any hesitation about who'd be rubbing him down.
This "formula" in his mindset had some unexpected (but entirely hot) consequences. It took a minute for Marek to relax, but once he did, it seemed that almost anything was fair-game. The first few passes my hands made across his ass I could see he was already getting hard. Spreading his cheeks and rubbing his hole got him even harder, so out came the massage oil and I slipped a finger inside. Marek moaned as I finger-fucked him.
If you watched Marek's solo video you'll know how intense his orgasms can be. It took some work to push him over the edge, but the outcome was even more intense than last time. As he got closer and closer, I thought the neighbors were going to wonder what was going on. But when it was all said and done, thick dabs of cum were covering Marek's pubes.