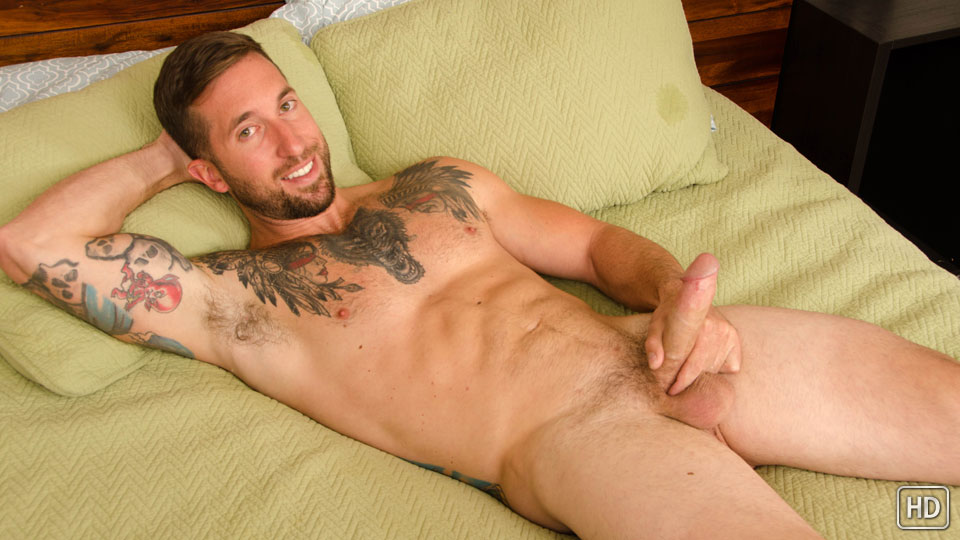 Watch the full scene:
Join Now!
Drew moved to San Diego just a handful of weeks ago. At 26 y/o, he wanted to soak up some of the So Cal lifestyle: "good surf and beautiful women" seemed to top the list for his reasons for heading west.
He's into all sorts of outdoor sports, especially the ones that a typical thrill-seeker would go after. When money got a little tight Drew started thinking about doing porn to make some extra cash. It didn't seem like too much of a stretch for a guy who seeks out an adrenaline rush, but it was actually a girlfriend who gave him the final push and told him to go for it.
After Drew peeled off his clothes, I could understand why he'd heard a few times that he should do porn. Not only because of his gym-tight body, but he's a definite "grower" with a 7-1/2-inch dick that looked even bigger on his 5' 8" frame.
For his first time in front of the camera, and admitting that he was a little nervous, Drew warmed up quickly and tapped into his inner porn-star. It didn't hurt that he'd saved up for 2 days so he was extra horny. His coy smiles turned serious when he got the thumbs up to blow his load. Drew started jerking his cock with a purpose until thick dabs of cum covered his stomach.