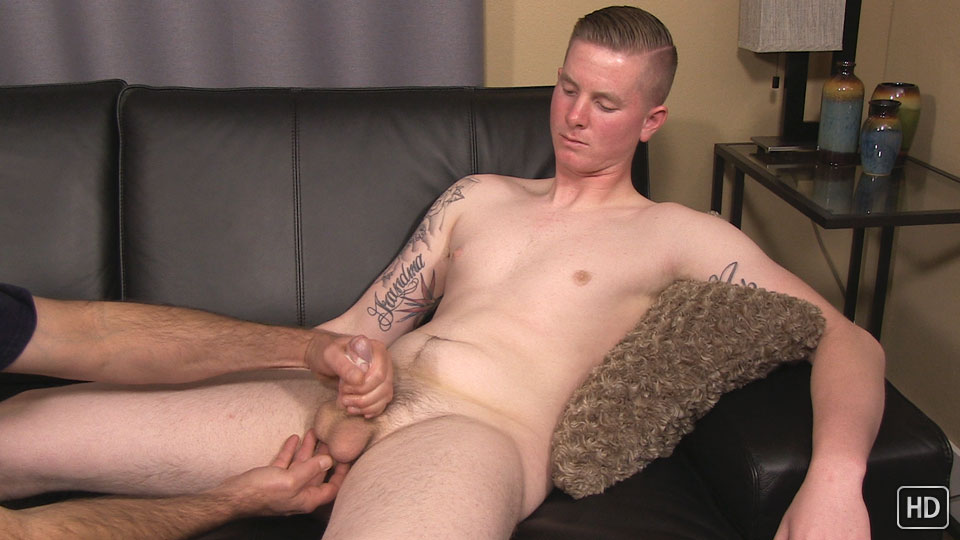 Watch the full scene:
Join Now!
Skyler heard about doing porn through a random turn of events. We're not going to say who, but one of his buddies came over and did a shoot a couple years back. Well, then the whole platoon found out about it when they found his pictures on Google.
Since the cat was out of the bag, Skyler thought, "Why not?" and got my number from his buddy.
Skyler is kind of kinky dude. He's into "ball busting" which was something I had to look up. And then cringed when I found out what it was. Beyond that, he told me a few other dirty fantasies he had going on.
I couldn't tell exactly what Skyler's motivation was for wanting to get naked on camera. Usually it boils down to money, but something told me he was in it for more than just the quick cash. Maybe more of an adrenaline junkie. The vibe I got was that he was up for something more than just jacking off, though.
When the tape measure came out to size him up, Skyler wanted to get as hard as possible. He jerked himself so hard, in fact, that when I grabbed his cock to measure it, he started cumming. At least a little bit. After a minute of me stroking him, Skyler jumped in to finish himself off.
Tags: Helping Hand, Auditions