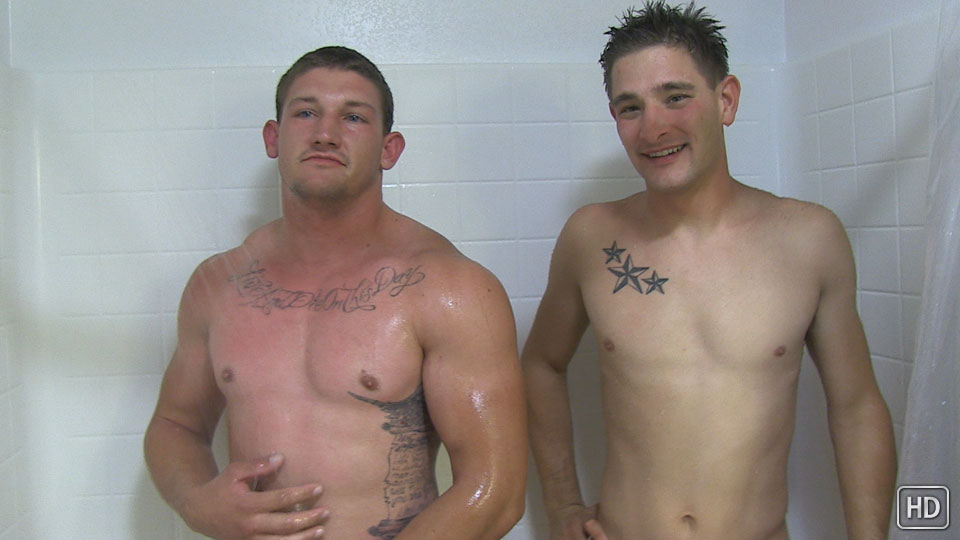 Watch the full scene:
Join Now!
The guys were cleaning up after their shoot and, of course, I just kept the camera running. Chase made a comment about his hands being covered in cum and I knew exactly where things were heading: right to the shower.
"Both get in?" Avery asked.
"Sure," I told him. "Just like boot camp."
That seemed to set the stage for the next 5 minutes or so. All the things you may have wondered about boot camp and life in the barracks and shenanigans that seem to go on while our brave young men are on deployment. 300 naked Marines in a shower dick-slapping each other? It's eye-opening, at least, if not a super hot fantasy.
Except maybe the medical device known as the "silver bullet." I think everyone in the room agreed on that one. Watch the video to find out why.
Tags: Hung, Muscular, Behind-the-Scenes