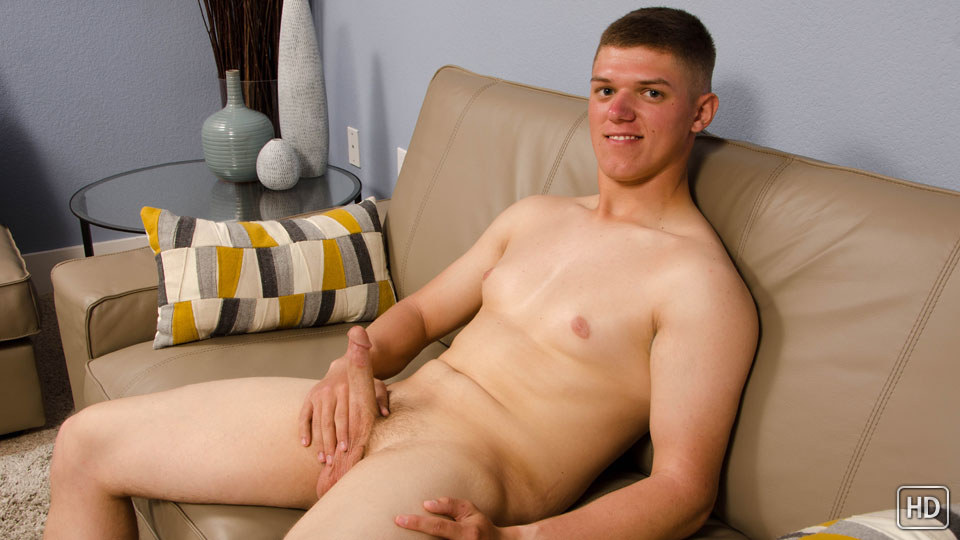 Watch the full scene:
Join Now!
Anthony is 19 y/o and had been thinking about getting into porn for about a year or so when someone he knew pointed him in my direction. When he told a bunch of his friends about coming over for a shoot, it didn't seem to be much of a surprise to any of them. Even Anthony's mom wasn't too phased by the news. He was well-known as the guy who would be first to take off his clothes at a party.
Anthony was on the high school wrestling team, along with the baseball and football teams. Wrestlers, though, have a special kind of bond. After practice one time, he and a teammate pulled out a laptop and decided to rub one out together in the locker room. To be a fly on the wall!
It was surprising to hear how little Anthony jacks off: only 4-5 times a month. He said he prefers going out an meeting girls to relieve the tension. He's not looking for anything serious, though, and seemed to like his freedom to... oh, say, go shoot porn if he felt like it.
Anthony said that he normally tries to use a towel or something when he jerks off to catch the cum. Apparently, he'd had the experience one too many times of hitting himself in the eye. With a little cash bonus incentive, he agreed to let it fly unobstructed. He wasn't kidding about being a shooter. Streams of Anthony's cum landed over his head and smack dab onto his mouth.
Tags: Big Cumshot