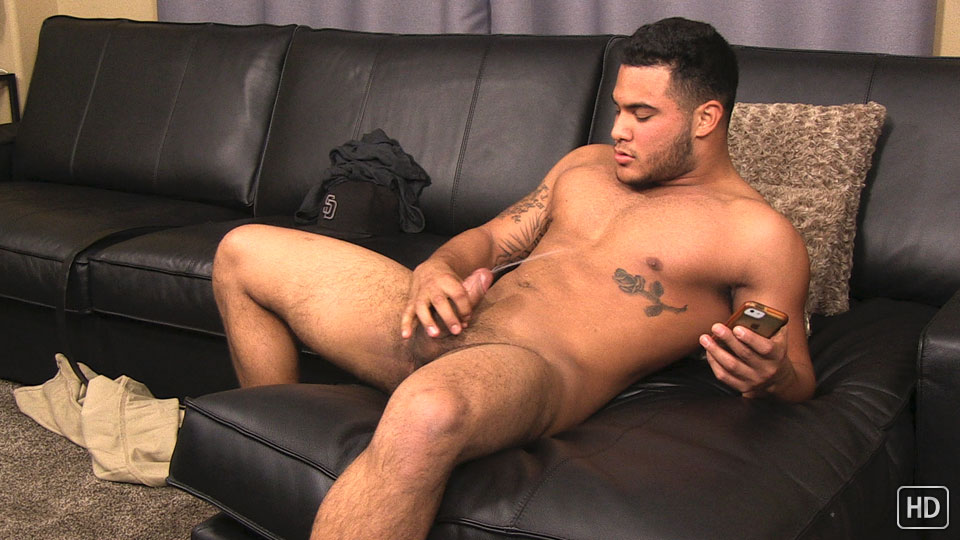 Watch the full scene:
Join Now!
Normally, these "qwicky" videos happen after the guys have already done a couple shoots and either a) they needed some quick cash, or b) they were horny and wanted to bust a nut (or both). This one happened in reverse of how they normally go, though.
Before Chewy's solo scene that came out a couple months ago, we met up just to talk about everything. At the time, he was chomping at the bit to get started, but his pubes were pretty short. I decided to let him go at it for the first time without the pressure of someone standing there with a camera pointed at his crotch.
Chewy told me afterward that it took a minute to get used to all the lights and four (count 'em) cameras all around him, but after a minute forgot about all that and got down to business. Apparently, he had a collection of photos on his phone that were going to do the trick.
Just watch as the transition takes place from a nervous str8 guy peeling off his clothes for the world to see for the first time, to channeling his inner-pornstar.
And the load he shot... well, if you've watched Chewy's "full" solo video, you know exactly what to expect!
Tags: Big Cumshot, Uncut, Muscular, Qwicky