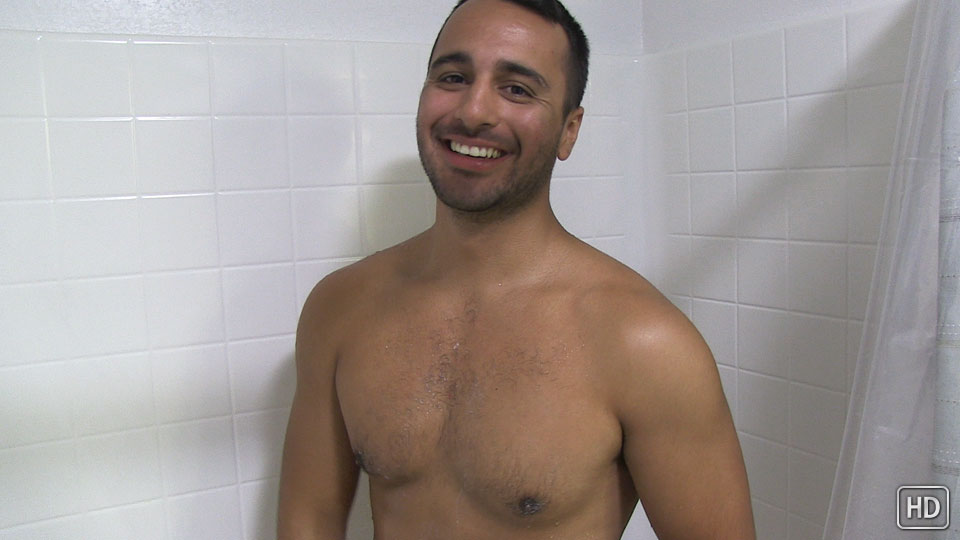 Watch the full scene:
Join Now!
"Shower talk" with Eddie after he soaked himself in cum. I asked him if he always blasts big loads like he had just done. He said he does.
"It's a blessing and curse," he said with some hesitation. "It's a big mess to clean up."
Among the other topics, the comments he gets on his hairy butt, what his friends would think if they found out he was doing porn, and his personal record for jerking off in a day -- both number of times, and the length of time.
I also asked him what was next on his list of porn scenes he'd want to do.
"I'd love to service a guy," Eddie replied. "That or get serviced."
Something tells me we might be able to accommodate both of those requests!