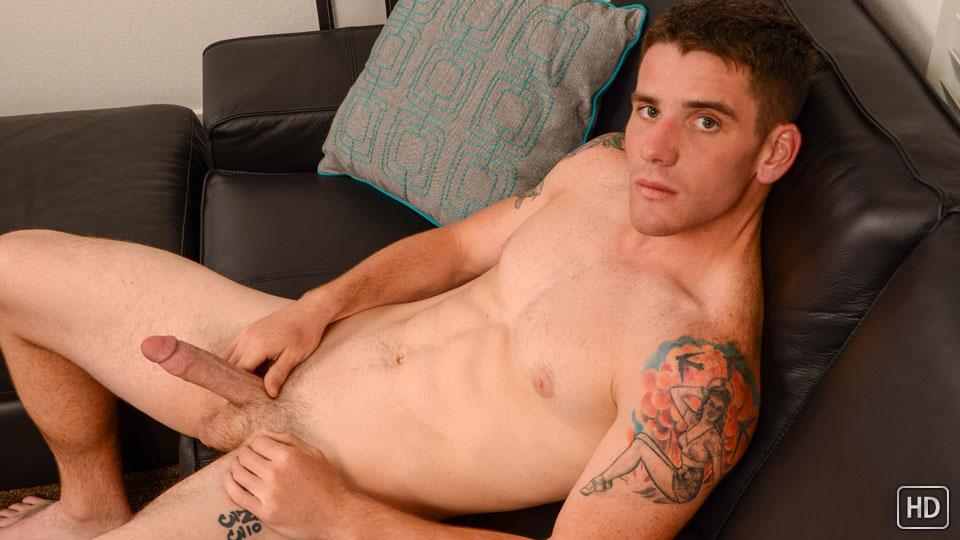 Watch the full scene:
Join Now!
22 y/o Dale recently told his buddy, Colt, that he wanted to make some extra cash. "Well," Colt told him, "I know this guy in San Diego..."
Dale's a brand new guy to porn. Had never even thought about it until a couple weeks earlier. He's a bit of a stoical guy and was a tough one to read-- somewhere between cocky and nervous. Certainly not shy about showing off his goods.
He was the captain of his high school football team and enjoyed many of the "perks" that came along with it, like having more than his fair share of lady-friends. These days, Dale jerks off only every couple of days, so he had a nice load saved up for his porn debut.
It's always a little iffy when you ask a str8 guy to bend over to show off their ass. Most are hesitant, to say the least. Dale didn't mind at all, spreading his cheeks to show off his virgin hole. He even started pre-cumming and made a show of the glistening strings that were leaking out. Yum!
When go-time came, Dale starting pounding his cock. It was an intense build-up as he worked himself up to the grand finale, coating his abs in thick streams of cum.
Asked how his first porn shoot went, Dale simply replied, "It was awesome!"
Tags: Muscular