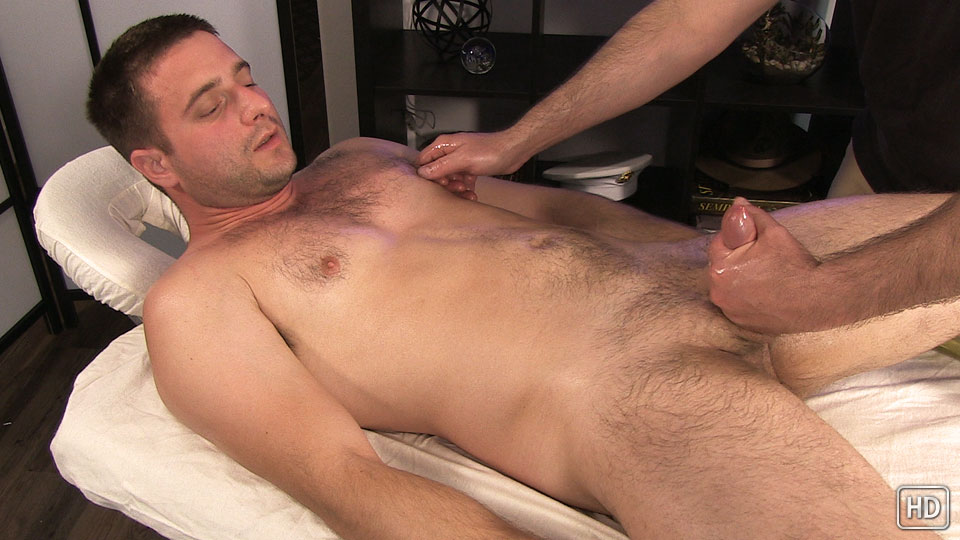 Watch the full scene:
Join Now!
Nash is definitely not a stranger to happy-ending massages. After his last shoot we got to talking and when he mentioned he'd done them before I (of course) asked him about getting one on camera.
Nash is just one overall horny guy, so his answer didn't take a whole lot of time to think about. Rather than paying for one, getting paid to get one seemed like a no-brainer. Even if it was his first time getting one from a guy. I was curious how many he'd gotten.
"Oodles," he said with a smirk. "I use to pay $17 for them in port visits overseas."
"But this is your first time getting one from a guy. How are you feeling about that?" I asked.
Without missing a beat, Nash replied, "Ready for a massage."
And apparently he was telling the truth-- as his towel peeled off, Nash's cock was already standing at half-mast. As I oiled up his back and worked my way down to his furry bubble butt, I could see that his dick was getting even harder when his ass was getting some attention, too.
As much as I was loving Nash's back side, it was time to give his front some play time. A few rubs past his cock made him rock hard. Before long his nut sack started tightening up and I knew that this shoot would be ending soon. I picked up the pace, stroking him a little faster, but it was when I reached up and tweaked Nash's nipple that pushed him over the top. Nash's body clenched up in a super intense orgasm, leaving my hand and his pubes in a sticky mess.